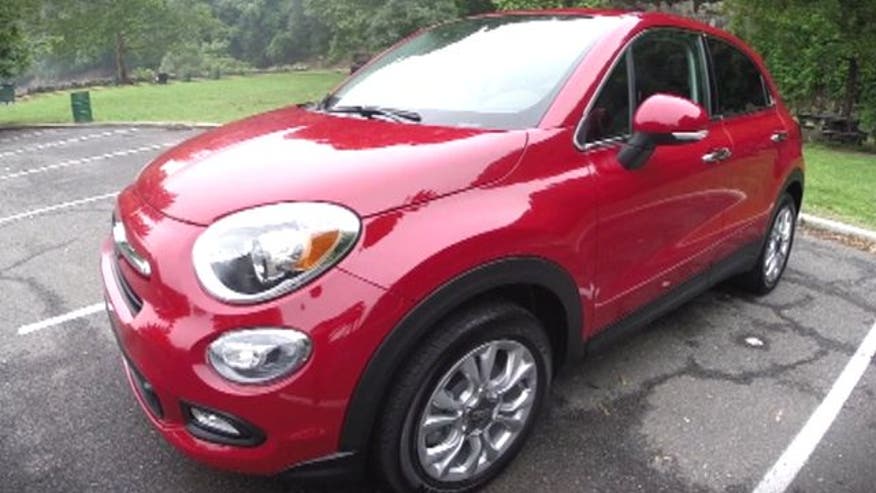 If you have very specific tastes and are dead-set on buying a subcompact crossover that's made in Italy, you can pick up a Jeep Renegade. Yeah, that's where they're made. But if you're really into this sort of thing, may I suggest that you consider one that actually looks the part?
The all-new Fiat 500X is built at the same factory as the Renegade, and the corporate cousins share many of their unseen parts. But you would never know it if I didn't just point that out, because the pair represents one of the most effective and invisible examples of platform-sharing ever. We're not talking K-Cars here. If you think there's even an iota of a family resemblance, you're seeing things.
Much more a street-smart European than a wannabe SUV, the 500X sports a modern take on the tiny Fiat 500's retro-classic style, and it wears its plump bodywork and heavy helping of chrome well. Inside, there's a body-color dashboard insert, soft-touch trim and a chunky steering wheel that are well in line with its $20,900 starting price.
Its sporty and surprisingly deep front seats hug you like your grandma Nonna, and the rear ones are big enough to bring the kids – even if they're all grown up. Skip the optional spare tire and there's enough cargo room to pack for the weekend, because she hasn't seen them in forever.
The 500X comes standard with a peppy 160 hp 1.4-liter turbocharged four cylinder and six-speed manual transmission, but if you want a little more bite and an automatic, or all-wheel-drive, you can order the optional 2.4-liter Tigershark four-cylinder and nine-speed I tested.
The box of many gears isn't buttery smooth in traffic, but it loves the open road and is good for 31 mpg on the highway. The engine has a lot of brio and sings a pretty nice tune, too. The 500X isn't very fast, but it has a lively feel that's enhanced by its stiff suspension and unexpectedly responsive steering. There's barely a dead spot on center, and the car has something to tell you about every little nook and cranny it encounters. It's very opinionated.
When the road gets smooth and curvy, things get a lot more fun. Despite its crossover positioning, the 500X sits pretty low and rides more like a hatchback – but perish the thought you bought one of those. See that black body-cladding? The dead-cat space between the tire and the fender? The "X' in its name? This is an adventure-ready crossover, and don't you forget it!
That is, unless you're planning an actual adventure. While the 500X is available with all-wheel-drive, it's not the Renegade's Trail Rated goods. We're talking sleet, snow and the gravel road leading to the Italian heritage festival.
The 500X definitely taps into that to stand out in what's become one of the most competitive segments in the car industry, where every player brings a unique style to the game. The Kia Soul, Chevy Trax, Nissan Juke, etc., are all as different as they are the same. The 500X may not be the best of them, but if you want one with authentic Old World flavor, it's the only way to go.
That is, unless you really want a Jeep.
———-
2016 Fiat 500X
Base price: $20,900
Type: 4-door, 5-passenger crossover
Engine: 2.4-liter 4-cylinder
Power: 180 hp, 175 lb-ft torque
Transmission: 9-speed automatic
MPG: 22 city/31 hwy