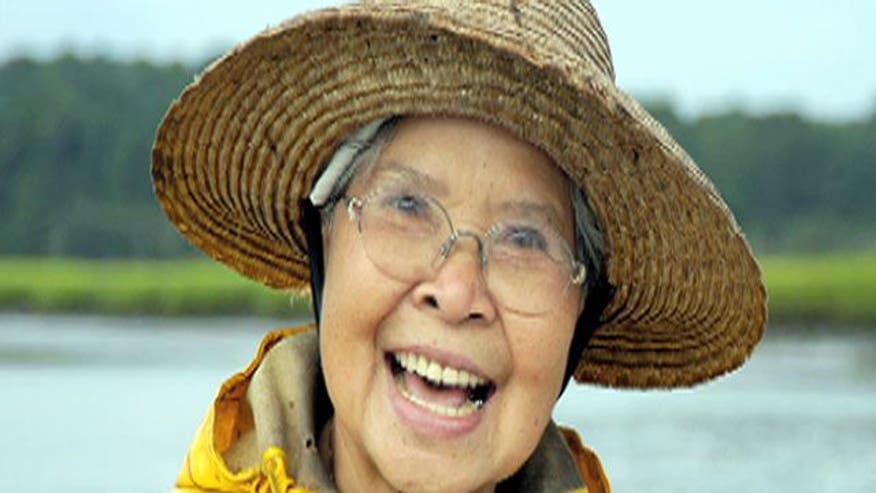 MURRELLS INLET, S.C. – Her name is An Mathis, but she's known around Murrells Inlet as The Crab Cake Lady.
Mathis, 74, is the also known as the queen in these part of South Carolina – and for good reason. Rain or shine, cold or hot, she's spent the last 33 years trolling the waters, searching for crabs.
"The crabs run, I'm going," said Mathis. "I never stop. I work every single day."
Mathis immigrated to the U.S. from Vietnam in 1972, right before the end of America's involvement with the Vietnam War. During the Tet Offensive, Mathis, who, as a young lady, was getting by doing small jobs like ironing clothes and shining shoes, met two Americans who were working on a military base as civilian contractors who eventually helped her come to the U.S. When she first arrived, she needed to find work, but couldn't read, write or spell–even in her native language. A woman in her 30s, she went back to school, but struggled with just basic English. So instead, she hit the creek, hoping to find some crabs. She did find the crabs and developed her now-famous, heavily-guarded deviled crab recipe.
"I thought, if I can make, $20, $50 a week, that's a lot 40 years ago," said Mathis. "We can live off that."
Word of mouth around South Carolina made her crab cakes famous and in high demand. Locals would call and ask Mathis to make hundreds of crab cakes for dinner parties. Tourists would call from their hotels and order the cakes. Then, grocery stores around the state like Food Lion and Piggly Wiggly began to carry them.
Now, thanks to help from her grandsons, who encouraged her to form The Crab Cake Lady company, Mathis has a thriving business, and is sending her famous crab cakes all over the world.
"People call me all the time asking to buy my recipe," recalls Mathis. "I say,'No.'"
Even though Mathis's business has taken off, you will still find her every morning at 5 am, by herself, on her 10 ft boat, trolling the waters for crabs.
"I do it all by myself. Other people just get in my way," said Mathis.
She hopes to keep her title of The Crab Cake Lady for as long as she can, but she's not sharing her recipe with anyone anytime soon.
She did, however, share one of her secrets
"I don't put much in my crab cakes," said Mathis. "I like it just straight so you can smell the crab."
Mary Quinn O'Connor is part of the Junior Reporter program at Fox News. Get more information on the Junior Reporters Program here.