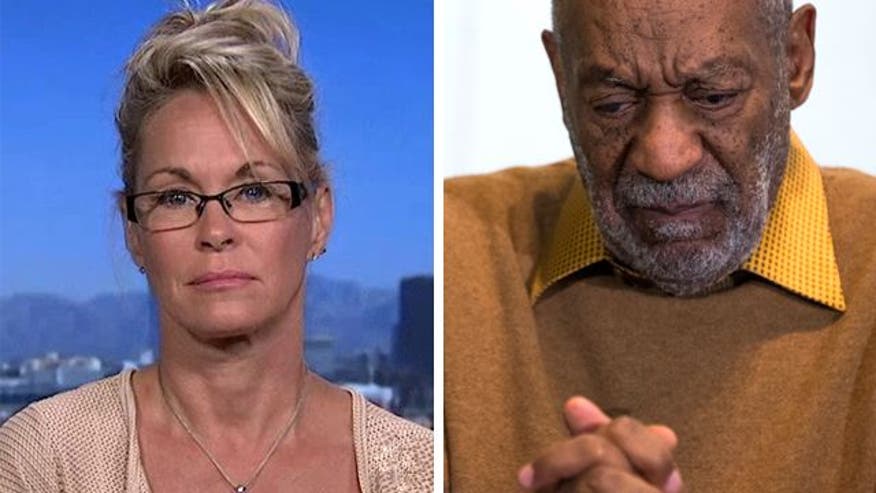 LOS ANGELES – Barbara Bowman says she has spent the last 30 years suffering the consequences of being one of dozens of alleged Bill Cosby rape victims, but she is now determined to use her traumatic experience to help others.
Bowman has joined forces with other victims and Hollywood psychologists to front the nonprofit organization Promoting Awareness, Victim Empowerment (PAVE) in a quest not only to bring awareness to one of the oldest and dirtiest open Hollywood secrets, but to educate the industry's power players from executives and agents to managers, casting directors and performers on how to handle situations regarding sexual abuse.
"We're putting manuals and events together, and we are developing an online program that is like a tracking system which will track predators and predatory behavior," Bowman told FOX411. "It would be reviewed from time to time and not reported unless requested to be reported unless there was a serious red flag."
According to the former actress, the anonymity will be in place as actresses fear being blacklisted for speaking out; something she said is still very real for anyone who dares "rock the boat."
"There is still some hesitation there for the talent because it is such a difficult thing to deal with and because the talent is conditioned not to say anything because they could lose their job," Bowman explained. "Actors and actresses – we are a dime a dozen. So fine, if you are not going to comply and you are not going to go in a certain direction then they will find someone else. Girls know that and it is really sad."
Bowman also stressed that women – men too – behind the camera and in different realms of production also go through the harrows of abuse and harassment, and too fear going public.
"No one is really dealing with this in Hollywood," she continued, pointing out that the notion of one using their status to manipulate aspiring stars is hardly unique to Cosby. "This is out there and it is very real. It's not something that we are just going to fix and get it over with. It is going to be an ongoing effort forever."
Bowman – now an artist and mother-of-two based in Arizona – said that not only are victims scared of the job ramifications, but some are too in denial, thus she hopes her programs with PAVE will provide a "safe place." But since penning an op-ed in the Washington Post last November when the Cosby scandal started to gain momentum, Bowman – who has been public with Cosby claims for a decade and says no one took her seriously – told us that scores of others have since reached out, claiming to also have been victims.
"It is pure relief. I hadn't realized there were 49 (alleged victims)," she said. "And there are many more who have chosen not to be public or who have taken other measures to get their situations handled."
Last Monday, unsealed court documents from a confidentially settled 2005 lawsuit against Cosby by Andrea Constand were made public by the Associated Press. This included a testimony from the star that he got Quaaludes with the intent of giving them to young women he wanted to have sex with, as well as an admission to giving the sedative to at least one woman and "other people." The former "Cosby Show" star, now 77, has repeatedly denied any accusations of misbehavior.
"He was always a dangerous man. He threatened me to my face and threatened others and scared us into silence," Bowman added. "But his day of reckoning has arrived."