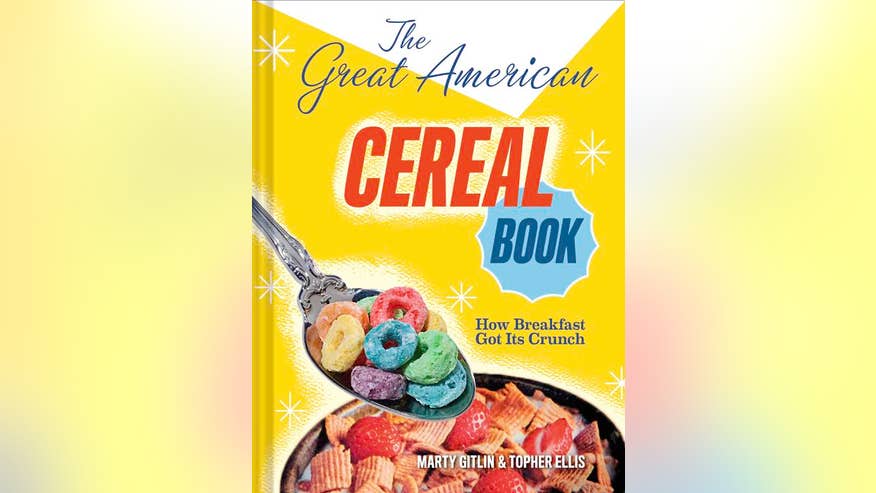 If we are what eat, in breakfast terms we're no longer shredded, puffed and flaked grains. We're protein-dense, bacteria-rich strained milk.
To put it another way, Cap'n Crunch is foundering in a sea of Greek yogurt.
Cereal is losing ground to more "contemporary and convenient" foods, writes Nicholas Fereday, author of The Cereal Killers: Five Trends Revolutionizing the American Breakfast, a report that is generating concerns that breakfast cereals, a quintessentially American innovation, might go the way of the dinosaur.
Greek yogurt, breakfast bars and heat-and-serve sandwiches are redefining the breakfast landscape as much as DVRs and streaming video reshaped television.

– Nicholas Fereday
Fereday, executive director of food and consumer trends at Rabobank, the Dutch agribusiness investment bank, notes that cereal consumption dropped 1 percent per year over the past decade. That doesn't sound like much, but up until then the $10 billion industry had sustained growth for more than a century.
But reports of cereal's demise have been greatly exaggerated, Fereday said in a phone interview. He said his paper is "really more positive if you read beyond the headline. We're more bullish on cereal than not."
Greek yogurt, breakfast bars and heat-and-serve sandwiches are redefining the breakfast landscape, he said, much as DVRs and streaming video reshaped television.
We eat breakfast now like we watch TV: wherever and whenever we want. It's not about time or location, but about portability. Greek yogurt has become the iPad of breakfast foods.
But cereal companies are fighting back. They've gone handheld with Fiber One and Nutri-Grain bars. Post added Greek yogurt to its Honey Bunches of Oats, while General Mills and Kellogg's are drinkifying cereal with BFAST Breakfast Shake and Kellogg's To Go.
Fereday says cereal companies need to emphasize health benefits like those associated with Greek yogurt. And they have to deal with sugar, the newest poster child for poor health. Cereal's challenge is to take a category perceived as too sweet and make it healthy, he said.
That's ironic for a product founded on health. Marty Gitlin's encyclopedic The Great American Cereal Book: How Breakfast Got Its Crunch explains that 19th century wellness fanatics invented cereal specifically to counter the rich, fatty diets of the day.
Dr. James Caleb Jackson created the first cold cereal in 1863 by baking rock-hard bricks of graham flour and water and breaking off chips. He called his concoction Granula, and the chips were so hard and tasteless he soaked them overnight in milk. "It did nothing to improve taste or texture," Gitlin says, laughing.
But it jumpstarted the colon, which was the point.
Sister Ellen White, a Seventh Day Adventist and Jackson devotee, opened a sanitarium in Battle Creek, Mich., and hired Dr. John Harvey Kellogg to run it, hoping to fulfill Jackson's vision of a health-oriented (and, apparently, regular) society.
Kellogg, a vegetarian, advised eating "what the monkey eats – simple food and not too much of it" as well having multiple enemas a day, Gitlin writes. Despite all this robust activity, or maybe because of it, Kellogg invented Granola (1880); Granose (1894), the first flaked cereal; and Corn Flakes (1906).
The 1890s also introduced Nabisco's Shredded Wheat and Post's Grape Nuts. The Old Testament prophet on Post's Elijah's Manna (1904) infuriated religious leaders, so Post banished Elijah and re-christened it Corn Toasties. Force Flakes (1901) and Fig & Bran (1910) maintained cereal's original mission, while Tryabita (1903) went rogue with celery-flavored flakes. General Mills debuted Wheaties (1922), Kix (1937) and Cheerios (1941), all to enduring success.
Cereal innovation exploded from the late '40s to the '70s, fueled by a Baby Boom generation that craved sweetened cereals, but the pendulum swung back to a focus on wellness by the early '70s. Granola found a new market, while Euell Gibbons' rhetorical "Ever eat a pine tree? Many parts are edible" re-established Grape Nuts in 1974. But the same era, interestingly, also spawned the sugary "Monster Cereals" – Boo Berry, Count Chocula, Franken Berry. Nabisco even introduced orange-flavored oat puffs called Norman (1973).
Cereal companies today face similar contradictions as they try to reconcile "sweet" and "healthy." Kellogg's Krave comes in chocolate and double chocolate, capitalizing on chocolate's new reputation as an antioxidant powerhouse. Kellogg's To Go is another example of Kellogg's "return to innovation rather than renovation," which CEO John Bryant promised at a February 2014 analysts conference.
Responding to an email, General Mills said that net cereal sales are up 2 percent and noted that Cinnamon Toast Crunch, Lucky Charms and Chex still perform well. And the company's launch this year of Chocolate Toast Crunch, Multi-Grain Cheerios Dark Chocolate Crunch and Natural Valley Protein Granola has received "good early consumer response," it said.
Fereday cautions that "transitioning" a product can result in a "compromise product" that tries to turn "a cookie into a carrot" and ultimately "misses the point." (Think Crystal Pepsi, the "clear" cola.)
As cereal companies return to their health-conscious 19th century roots, they'll have to think outside the bowl. The cereal bowl.