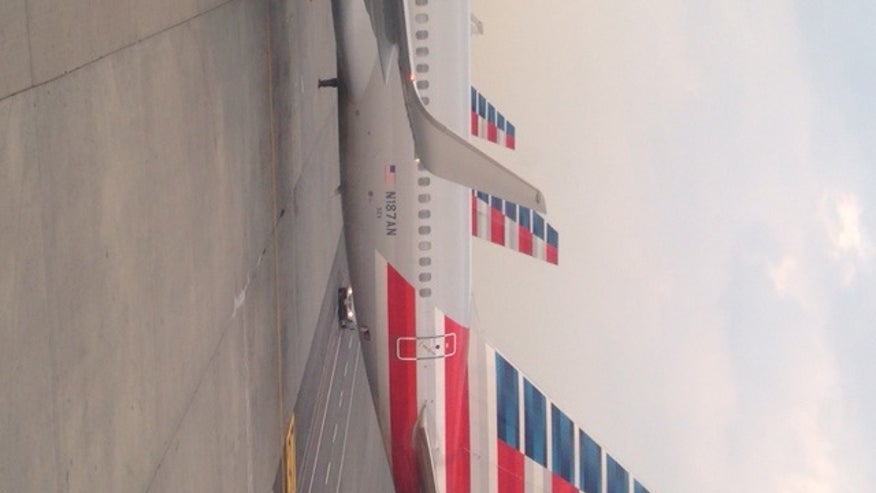 The Justice Department is investigating price collusion among the airlines. Just two years ago, The Obama Administration approved the merger of American Airlines and U.S. Airways, and now just four airlines control some 80% of the market. Prices have been rising despite steep drops in airline fuel costs. Many of the travel bloggers and writers Happening Now has had on in the past have been warning about too much consolidation for years. We'll talk with Gary Leff from "View From the Wing," Ben Schlappig from "One Mile At A Time," Jamie Larounis from "The Forward Cabin," and aviation expert Robert Marks about the investigation, prices, and what flyers can expect from the industry going forward.
Ed Henry looks into the viability of Joe Biden running for President. We could also get some type of indication from former Virginia Senator Jim Webb about whether he will seek the Democratic nomination today. New polling out this morning on the Dems from Quinnipiac.
There's also live events from Christie, Paul, Perry, and others.
Donald Trump facing a substantial backlash from anti-immigrant comments he made in his announcement for President. We may touch on it with one of our political panels.
A train accident in Tennessee has forced the evacuation of some 5,000 people in Blunt County. The train was carrying toxic gas. Some people have been hospitalized.
Big day on the economy. 223,000 jobs were created in June according to the news jobs report. The unemployment rate fell to 5.3%. President Obama set to make remarks at 2:30 on the economy from La Crosse, Wisconsin. We'll take some of those comments live.
1430EDT — POTUS makes remarks on the economy and overtime pay. La Crosse Univ of Wisconsin, La Crosse, WI. LIVE
There's a "major announcement" this morning from the Gulf States. It's a more than $18 billion settlement between the states and BP over the 2010 BP Gulf oil spill. Steve Harrigan reporting.
No news on the Greek default. The EU is refusing to negotiate with the Greeks until the results of a referendum called for Sunday on austerity. The country is technically in default on its debt. Greg Palkot reporting live from Athens.
We're also awaiting news on Puerto Rico which said early this week it couldn't pay back some $72 billion in debts.
Secretary of State John Kerry has negotiations today with the Iranians in Vienna. The deadline for coming to a deal with Iran on its nuclear program has been extended until Juy 7th. Any deal still seems pretty far away.
Catherine Herridge reporting for us today on the increased fears of an ISIS terror attack in the United States for the 4th of July. The threat is thought to be higher than normal this holiday week.
An incident that forced the evacuation of the Washington Navy Yard turned out to be a false alarm.
12 people have been arrested in Tunisia after the terror attack there that killed 38 people mostly British tourists. ISIS has claimed responsibility. The man who carried out the attack was shot and killed by police, but it is believed he had accomplices.
Airstrikes continued Egypt after ISIS killed at least 17 Egyptian soldiers in coordinated attacks yesterday.
The U.S. has formally requesed the extradition of seven FIFA officials accused of corruption, bribery and racketeering. All seven men are fighting extradition.
The 5th Circuit Court of Appeals has ordered Louisiana, Mississippi and Texas to begin complying with last weeks' Supreme Court ruling on gay marriage. The Episcopal Church has voted to allow gay marriages in Episcopalian churches across the country.
Two more shark attacks this week setting a record for the Carolinas. John Roberts reporting.
happening-now
Jon Scott and Jenna Lee will take YOU to news when and where it happens.