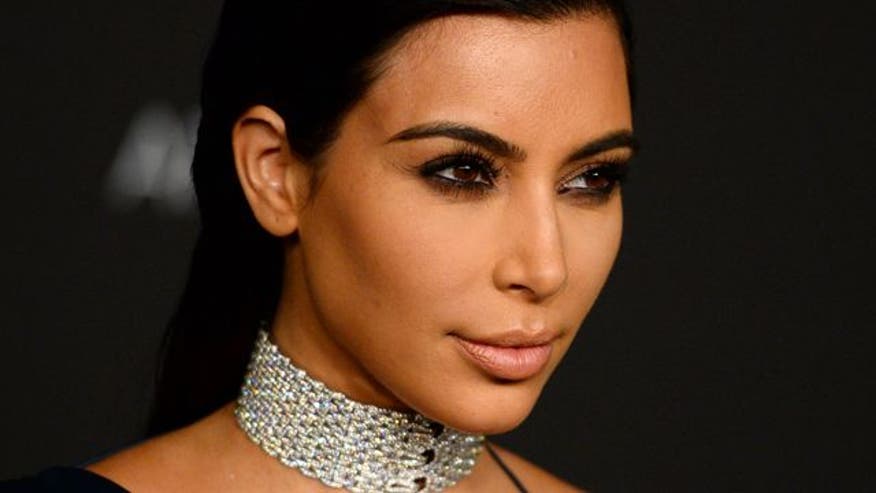 LOS ANGELES – Is the condition known as body dysmorphic disorder (BDD) being worsened by the growing obsession with selfies?
BDD is a debilitating preoccupation with even the most minor aesthetic "flaws." Medical and sociology experts are now delving deeper into the dangers of the celebrity-driven "selfie" obsession as an instigator for this dysmorphia, and the notion that one can never live up to their perfected, photoshopped, color corrected contoured and smoothed over self-taken photograph.
According to Beverly Hills-based Dr. Hillary Goldsher Irace, Psy.D, MBA, this easy editing then leaves one to deal with the potentially detrimental "gap between what they put out in the selfie and the reality of their physical appearance."
"The selfie indeed promotes or exacerbates body dysmorphia. It is a relatively brand new context in which one can both obsessively analyze themselves and be analyzed by others," Goldsher Irace told FOX411. "What to these celebrities is simply 'sharing' or more accurately marketing themselves can become a dangerous image to put out. These selfie images could then contribute to one's depression, body disorder, anxiety and sense of social standing."
A recent report by the BBC indicated that those with BDD often avoid seeking help for the disabling ailment for "fear of being dismissed as vain," yet studies have suggested "people with the condition have a much higher suicide rate than the general population." While the entertainment, media and fashion industries have long been referenced as potential problems for prompting poor body image, the BBC report now highlights the "rise of the selfie" for contributing to dysmorphia. A recent survey found that those between the age of 16 and 25 spend at least 16 minutes, and around seven attempts, to take that immaculate Instagram-worthy selfie. Just a couple of months ago, Kylie Jenner came under fire as the "Kylie Jenner Lip Challenge" on social media – in which fans attempted to replicate her "plump" lips for a selfie – left many girls will bruised, bloodied and burned lips.
Reality star Kim Kardashian is often "credited" for leading the movement – routinely taking several per day. Her snaps were recently made into a New York Times best-selling book entitled "Selfish," marketed as "personal images from one of the most recognizable and iconic celebrities in the world." Everyone from Miranda Kerr, Taylor Swift, Gwyneth Paltrow, President Obama, Prince William, Tom Hanks and heck – a bunch of Oscar attendees along with host Ellen DeGeneres – have also come boarded the bandwagon. Many famous faces such as Miley Cyrus even use the craze to post highly provocative, flesh-flashing, sexualized images of themselves.
Selfies have also become big business. There are thousands of face-detecting smartphone apps which miraculously beautify one's face and figure with the touch of a button. Last year TIME magazine listed the "selfie stick" (an extendable monopod that enables self-snaps to be taken at a greater distance than arm's length) as one of its top 25 best inventions of 2014.
"In some ways the selfie is more damaging than physical changes like surgery if someone can look like this every day, and the pressure to do so becomes more intense to maintain that appearance at all times," noted Brown University sociologist, Dr. Hilary Levey Friedman. "The ability to delete images and curate your life can reinforce and create new societal pressure that does impact mental health."
However, there are some who dismiss the social media movement as nothing more than "harmless" fun.
"It is really not that deep. A selfie is a simple, fun, silly way for people to express themselves," argued Ronn Torossian, CEO of New York-based firm, 5WPR. "In today's culture, people are all about the here and now – and a selfie in so many ways embraces that trend."