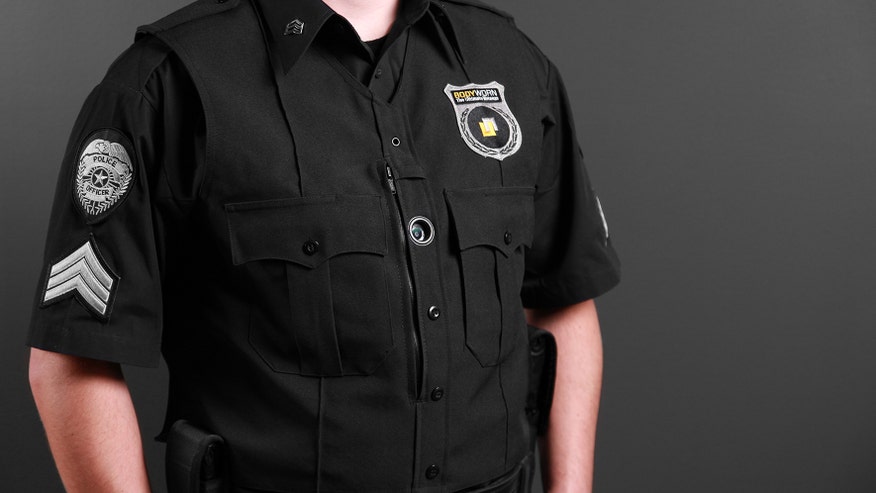 Should local police wear and use a body camera at all times?
That's the debate many police departments are having after riots broke out in Baltimore in April. Last year, unrest in Ferguson led to continuing racial tensions. Yet, for one company, a camera pointed toward a criminal is also a protective measure for the public at large.
BodyWorn by Utility is a new device currently being tested by police departments in private trials in the U.S. The device — a Motorola Moto X phone-running video recording software that ties into a police department back-end server — is integrated into an officer's protective vest. (It's a magnetic locking compartment that is not effected by pulling or jostling.) Neither criminals nor police officers can remove the camera to potentially destroy evidence.
In fact, criminals may not even notice the camera. The video streams to a server in the cloud when the officer starts running (thanks to an accelerometer that detects motion). If an officer arrives on a scene, turns on the lights and sirens, and then opens the door, the camera will start recording immediately. Those at the police station can also start a recording.
It's a crime deterrent because the cameras can collect evidence automatically, something that will make criminals think twice. Last year, the University of Cambridge's Institute of Criminology found that body-worn cameras can reduce crime by 50 percent. A police force in Mesa, Arizona conducted a similar study and found that complaints against the police went down for officers who wore the camera — by about two-thirds compared to those without a camera.
Robert McKeeman, the CEO of the company behind the BodyWorn camera, explained to FoxNews.com that local citizens know they are being recorded. The software helps stations focus on patrolling and protecting instead of dealing with the demands of technology.
"We have real-time communication through GPS, so the police stations know where the officer is at all times," McKeeman said. "If he goes off on a chase, they know where he is. If he goes completely out of contact, they know where he is. They can even determine if he is lying horizontal instead of vertical and issue an emergency response."
The BodyWorn replaces older wearable cameras that work like a GoPro. These cameras require that the officer presses record before an incident occurs, which is not always possible.
When officers use the BodyWorn camera, police stations can tag recorded videos with the incident number, location, badge number, squad car number, and other data. During patrols, the stations can designate an area for recording and even view a "breadcrumb" of recorded activity from multiple cameras leading up to a specific altercation.
As you can imagine, not everyone is thrilled with police being able to record crimes. Vincent Hill, an author who is a former police officer, told FoxNews.com that the cameras could force officers into a constant posture of law enforcement.
"The idea of a camera which will turn on anytime a police officer steps out of the patrol car essentially takes away the human aspect of the police officer," he said. That being said, the videos could be used to show where officers acted inappropriately, he added.
Gerald Friedland, audio and multimedia director at the International Computer Science Institute, which is affiliated with University of California in Berkeley, told FoxNews.com that body-worn police cams could help citizens who have complaints against police due to excessive force. Yet, he said that the cameras can record all activity near a scene, which is a privacy concern.
McKeeman said that BodyWorn can automatically block out people in a video. He added that the benefits of using the cameras as a deterrent outweigh the privacy concerns, and that most police departments have found that local citizens agree. Ever-present video recordings are becoming a fact of life. For police forces, it could also be a way to save lives and reduce crime.