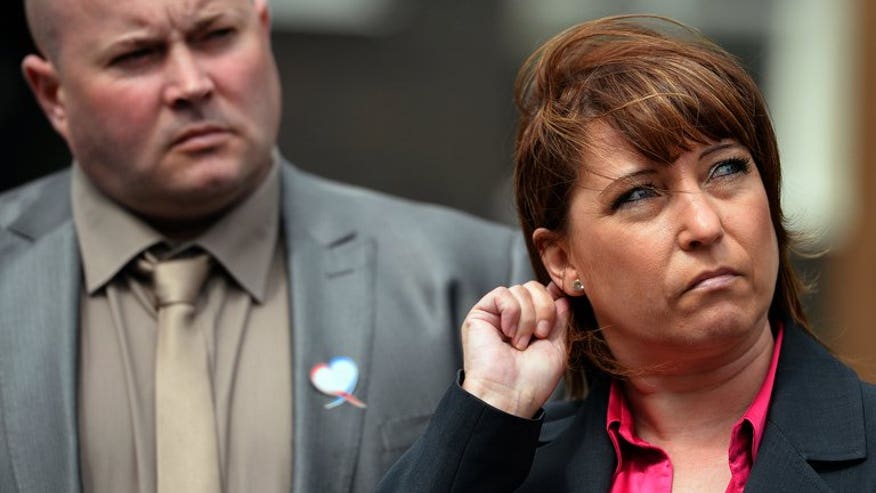 LONDON (AFP) – The parents of murdered two-year-old James Bulger have expressed their anguish after it emerged that one of their son's killers is being released from prison.
One of Britain's most notorious murderers, Jon Venables, then aged 10, was imprisoned for life along with 10-year-old friend Robert Thompson for the 1993 murder of the toddler in Liverpool.
The pair were released on licence in 2001 and given secret new identities for their own safety, but Venables, now 29, returned to jail in 2010 after pleading guilty to three charges in relation to child pornography.
A parole board statement released Thursday said: "We've had confirmation that all parties have been told and we can confirm that it was a release decision. He will be released."
Responding to the announcement, Denise Fergus, mother of the murdered boy, tweeted: "Venables is getting released. Just don't believe what I've got to go through again."
The boy's father Ralph was "disappointed and dismayed" by the news.
"For Ralph and his family the living nightmare continues and is exacerbated by the problems now created by the reckless decision to free Jon Venables without any publicly disclosed safeguards," said his solicitor Robin Makin.
"Jon Venables is a sex offender who has murdered once and made it clear when posing as the mother of a child that an 'ultimate thrill' for him was the sexual abuse of a child.
"The authorities have already experimented with Jon Venables living a lie and it did not work," he added.
Venables admitted downloading 57 pornographic pictures of children on to his computer and distributing indecent photos of children.
The sadistic torture and murder of Bulger caused horror across Britain and fears about attacks on the two killers continue.
Bulger was snatched from a shopping centre before being beaten with bricks and iron bars and dumped on a railway line.
A Ministry of Justice spokesman said: "The re-release of life-licensed offenders is directed by the independent Parole Board once they are satisfied they can be safely managed in the community.
"Their life licence lasts for the rest of their lives, and they may be recalled to prison at any time for breaching their licence conditions. Additionally, they will be subject to strict controls and restrictions for as long as their risk requires them."