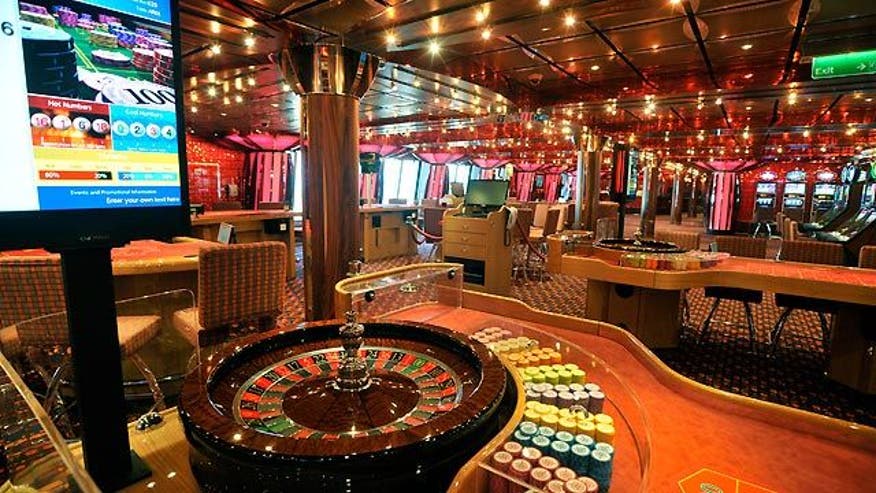 The recession may have dealt the U.S. casino industry a bad hand in recent years, but a new report by the American Gaming Association reveals that casinos are starting to cash in once again.
The nation's commercial casinos show revenues up 3 percent, with non-Indian casinos and gambling halls taking in $35.6 billion last year and jobs holding steady at about 339,000. The association also reports that nearly 60 million people visited a casino in 2011, up from 54.8 million in 2010.
Not all states are cleaning up, however. Nevada casinos' revenue in March declined by nearly 11 percent compared to March 2011.
"This month is a bump in the road after five consecutive increases, and looking out into May, the event calendar looks stronger. And I expect the market's fundamentals to continue to improve," Mike Lawton, senior research analyst with the Nevada Gaming Control Board, told Fox News.
Frank Fahrenkopf, president of the American Gaming Association, said the overall financial forecast for casinos is strong.
"We're still not up to where we were before the economic crash, but more people are coming," he said. Fahrenkopf points out that the industry is a win-win for the economy because it employs many and pays plenty in taxes.
Commercial casinos have proven to be a jackpot for government budgets. The nation's 492 non-Indian casinos and gambling halls paid nearly $8 billion in taxes to state and local governments last year alone, a 4.5 percent increase from 2010.
The markets that have posted the biggest gains are predominantly the ones where new casinos opened. In New York, where commercial casinos have yet to be legalized, video lottery terminals and electronic table games attract customers by the thousands.
Resorts World casino opened in Queens in October, drawing in 20,000 weekday customers and 50,000 customers a day on weekends. Resorts World expects those numbers to rise drastically once live table gaming is legalized.
"For the state of New York, that's tens of thousands of jobs," says Christian Goode, chief financial officer and senior vice president of development for Genting America, which owns Resorts World. "You'd see the construction where you have to expand your facilities to accommodate the table games," he says. And there will be more jobs created for people who actually work the table games, the dealers and other personnel.
Laura Ingle currently serves as a New York-based correspondent for FOX News Channel (FNC) and also frequently anchors FOXNews.com/LIVE. She joined FNC as a Dallas-based correspondent in 2005.