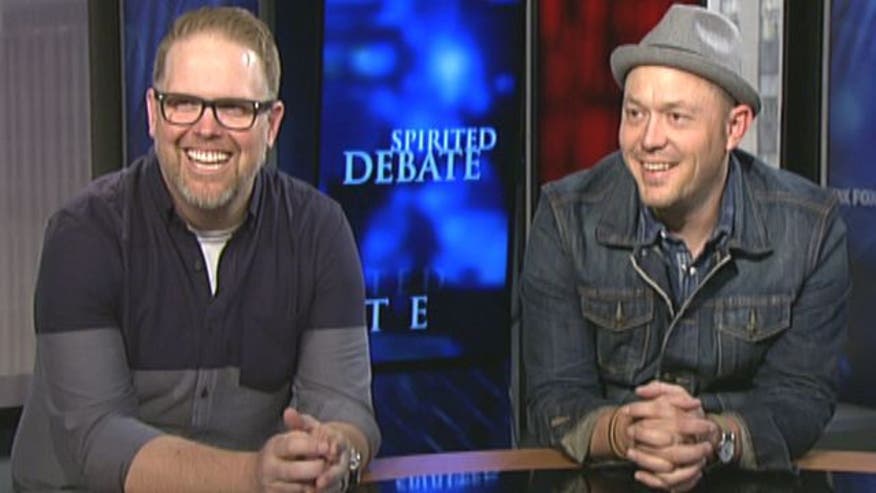 MercyMe lead singer Bart Millard opened up Tuesday about his abusive father and how faith saved his family.
Millard said his father was abusive until he became a Christian.
"I lived with my father, who was abusive, and it wasn't until he came out with cancer my freshman year of high school that his life turned around," Millard told Fox News' Lauren Green. "He kind of fell in love with Christ and he went from the monster to the guy I wanted to be like when I grew up."
In the latest MercyMe album "Welcome to the New," Millard penned the deeply personal "Dear Younger Me" as a way to tell victims of abuse it isn't their fault and things can get better. He says after his father found God, their relationship was transformed.
"He passed away my freshman year in college, but there was about five years where we were best friends," Millard said. "The transformation was unbelievable."
The Grammy-nominated band has been making music that celebrates their Christian faith for two decades. MercyMe is maybe best known for their song "I Can Only Imagine," which has been downloaded nearly two million times. But the band says they weren't so sure the song was a hit.
"'I Can Only Imagine,' our first big single that kind of put us on the map, that sat on one of our independent records for eight months before we ever played it live because we didn't think it was really that good of a song," said guitarist Michael Scheuchzar. "We're fortunate and we're thankful for the places we've been allowed to go."
The first single off the new album is "Shake," an upbeat dance song. The band has encouraged fans to send in their own videos dancing to the track using #MMShake.
Watch Fox News' Lauren Green do the "Shake"
The new album "Welcome to the New" is available now and the band hits the road on tour beginning Thursday.