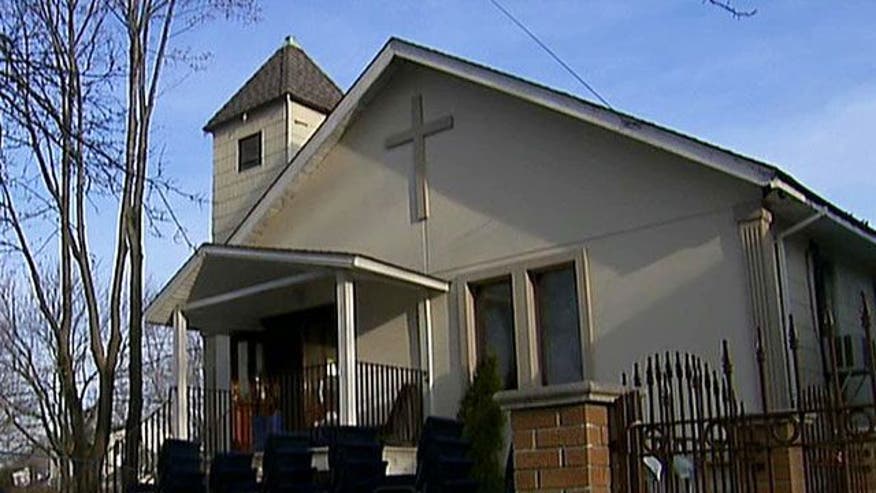 For years The Oasis Christian Center had been a gathering place for the residents of Midland Beach, on the Eastern shore of Staten Island, New York.
"We've done our best," Pastor Tim McIntyre said, "to reach our community with God's love through food pantry and children's programs, youth programs as well as our Sunday service."
Then in late October, Hurricane Sandy hit, shocking lifelong residents of Midland Beach like McIntyre.
"We never expected a hurricane like this here in New York," he said as he walked along Greeley Avenue surveying the damage to his street that's still visible six weeks later. "The devastation was absolutely incredible."
Midland Beach was one of the hardest hit areas of the country. Nine residents lost their lives, and dozens of families still homeless.
McIntyre saw his church the day after the super storm. He says he didn't think it would ever open its doors again, much less in time for Christmas mass.
"It was absolute devastation," he recalled. "The Church was devastated. The lower level of the church was totally underwater. Everything down there was destroyed."
But destruction and tragedy quickly turned to hope. McIntyre says he began to get calls from community members volunteering to repair and rebuild. One of the calls was from contractor Carmen Iannitelli, who has been working for free to replace church carpets.
"Basically giving my time," Ianitelli said, "because anytime I can help anybody that needs anything and in a time of need I love to do that."
McIntyre says the church has once again become a "community oasis," bringing people in need together with love and support.
"It means a whole lot after all we've been through, the suffering and the hard work to get us back to this space."
And he says he thinks they will be ready for Christmas.
"We are getting very close," he said. "We continue to hustle [so] that we can worship on Christmas. That's our goal, we look forward to it."
He says it will be the most meaningful Christmas mass he has ever celebrated.
"We had 26 families in our Church affected as well as the community at large. We really hope to have just a joyous celebration."
Douglas Kennedy currently serves as a correspondent for FOX News Channel (FNC). He joined the network in 1996 and is based in New York.