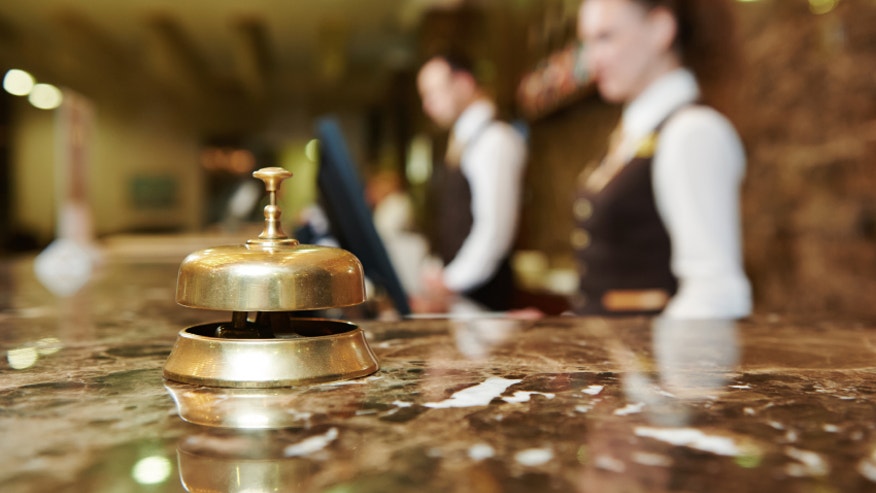 Looking to get more out of your hotel stay? We got these insider tips from some front desk staff about how to improve your experience, avoid problems, or at least not get them angry at you:
Those peepholes on your door? Here's a tip: Cover with a sticky note because people can look in and see you're not there.
We get asked for room upgrades all the time but most people ask like they're entitled to it.
If you make a reservation and the rate goes down after you book, don't expect us to notify you. Don't be bashful. You have to ask.
Asking you to re-use towels and sheets does save water and energy, but we ask not just because we're saving the planet. It also reduces our labor costs.
Key cards work on elevators even after you leave, so they don't provide the security you might think.
We get asked for room upgrades all the time but most people ask like they're entitled to it. Ask politely. How about starting with, "Good morning how are you?" Low key asks work best. Start by asking if the hotel is sold out.
Is it okay to tip front desk staff? Yes. You tip the maids and concierge don't you? There are no rules against it at our chain.
If you booked a super cheap rate on Priceline or wherever don't expect first-class treatment. If only smoking rooms are left when you check in, we will not bump a higher paying customer or a frequent guest from a non-smoking room to accommodate you. And if we overbook, guess who gets "walked" or booted first.
Why do we ask for picture ID now when you check in? There's a lot of fraud out there. Someone else might have used your credit card to book the room. It's for your protection.
Leave something in the room after you checked out? If it's left in the bed, maids tend to scoop up everything in a bundle and send it to the laundry. They're in a rush. Don't expect to get that stuff back. Make a packing list and check off everything before you leave.
For a quiet stay always ask for a higher floor. We try to keep "party" guests on lower floors.
If it's late at night and you hear excessive noise call security and ask for the manager on duty. If it's so excessive that you lose sleep, ask the manager to take the room night off your bill. Or at least a comp breakfast or free parking.
Your half-used soap bars don't go to waste. We recycle them and make new soap bars and send to poorer countries and homeless shelters.
What gets stolen the most? Pillows. Especially our big goose down pillows. We do charge guests if we notice they're missing.
When you open the mini bar make sure everything is intact. There might be half-eaten Pringles in there and you'll get charged. You're better off not accepting the minibar key when you check in if it has one.
Check for errors on your bill before you leave. They're harder to fix later.
Avoid rooms with adjoining interior doors. They leak sound.
Always ask is there an event, like a wedding or convention, going on when you make a reservation. They tend to be noisy.
Our biggest complaint about the job is rude guests. A hello, a please and thank you gets you far. Don't just throw your credit card down on the check in desk when you arrive. Don't butter us up but be nice. Be genuine because so few people are.
George Hobica is a syndicated travel journalist and founder of the low-airfare listing site Airfarewatchdog.com.