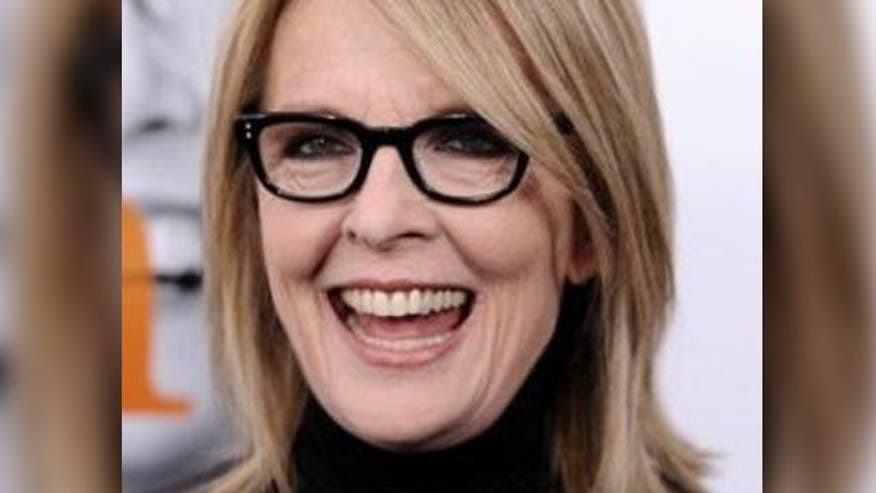 Diane Keaton shares the screen with Morgan Freeman in the new home-is-where-the-heart-is love story "5 Flights Up."
The actress told FOX411 the film gave her a chance to see what a long-term marriage was like.
"I think it's also a window into the life of a 40-year marriage, which is highly unusual. Plus it's an interracial marriage that happened in the '70s, you know, only what, 2 percent of marriages were interracial at that time, and I think that there's the commitment that we have to each other is really sweet and we go through very difficult times, and that's what… I was most touched by– just the concept of a 40-year marriage since I've never been married, you know? And so it was really nice to kind of play around with that kind of a part."
Keaton added that the film gave her an up-close look at the real estate business.
"I have problems with real estate and fantasies about real estate that are just ridiculous. So it was kind of a nice leveling experience for me too. I learned from the movie that I've got to stop investing everything in real estate and dreams of real estate and buying and selling real estate and living in 46 different homes, buying, renting."
Keaton, who has become known for her décor and style advice, told us she loves having the opportunity to share her expertise with an audience.
"… It's just another form of performing, more or less when you're talking, when you're in front of… mainly it's women, women and their daughters. They bring their daughters too, like women in my age range, and they bring their daughters to my book readings or things like that and they're wonderful. But it's a different experience because it's more a relationship too because in the end you're signing books and you're talking to them just like I'm talking to you. And you hear stories. I've heard a lot of stories on my travels and I'm very drawn to that."
Fox News Entertainment Producer Ashley Dvorkin covers celebrity news, red carpets, TV, music, and movies. Dvorkin, winner of the 2011 CMA Media Achievement Award, is also host of "Fox 411 Country," "Star Traveler," "Fox 411 Big Screen," and "Fox on Reddit."