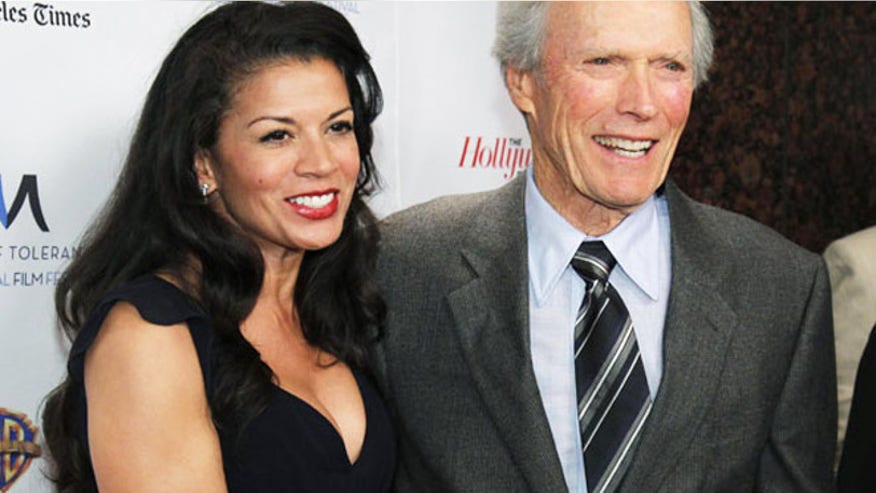 You're no one in Hollywood without a reality show these days.
Even if your last name is Eastwood.
Dina Eastwood, wife of Academy Award winning actor, director and tinseltown legend Clint Eastwood, told Fox411 it would be an honor to be compared to another sort of Hollywood royalty—the Kardashians.
"That would be a compliment," Eastwood told us in anticipation of her upcoming reality series "Mrs. Eastwood & Company" which will debut later this month on E!. "The Kardashians are the gold standard for glamour and beauty and what everyone thinks of the Hollywood lifestyle."
"This is not a show about Clint in any way"

– Dina Eastwood
Eastwood, a former television anchor who had been married to Clint for 16 years, even said she thinks the Kardashians are more normal than her own clan, which consists of her step-daughter Francesca, 19 and daughter Morgan, 15.
"I don't want to say we are a normal family. The Kardashians are a normal family for their life, as we are probably not what you would expect how Clint Eastwood's family would live," Eastwood said. "We're just not a glamorous family."
The new series puts Dina Eastwood front and center as a sort of Kris Kardashian momager type who not only takes care of her own clan but of a South African band named Overtone that she discovered on vacation and brought to live in Carmel, California with the family.
But despite her efforts to launch a boy band onto the global music scene, Dina Eastwood really wants to stress that her family and her life is anything but fancy.
"You will rarely see anyone with any makeup on. You will rarely see heels. You will see a lot of holes in sweat pants and shorts and a lot of cleaning out the house," Eastwood said. "We got clearance to shoot at Marshall's because that is the only place I will buy clothes."
Eastwood was also quick to add that the show is not at all about her famous husband.
"This is not a show about Clint in any way. He is my dedicated and devoted husband, but it is not about him," she said.
While Dina's famous husband was initially on board with the idea of having his wife (Dina says he was happy to have something to get her out of the house) in a reality program, when it came to filming his kids, the director became skeptical.
"When we added the kids he was supportive until it was time to sign contracts," Dina said. "So we didn't sign them. But when our oldest daughter turned 18, she said she was doing it, and then the 14-year old said she was doing it. Then their dad softened."
Even given the sad track record of many kids who have appeared on reality television in the past, Dina says she isn't concerned about the health and safety of her own daughters.
"I'm not scared we will find them in the gutter hung over," she said. "I have no fear about their actions or activities."
She might want to talk to the Hogans.