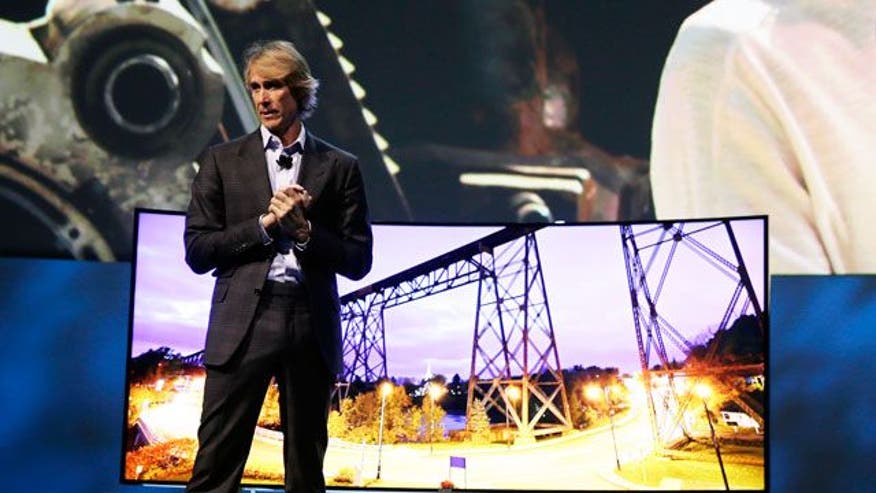 "Transformers" director Michael Bay had an apparent meltdown Monday during the Samsung press conference at the 2014 Consumer Electronics Show in Las Vegas.
It's pretty hard to upstage a TV as wide as a car, but Bay did.
He was one of several celebrity guests who joined Samsung during a press conference, ostensibly to show off the company's enormous, 105-inch ultra high-definition new display.
Instead, Bay stammered through a silence that grew increasingly awkward, managing only one half-sentence: "My job as a director is I get to dream for a living."
Then Bay's teleprompter appeared to fizzle, and he seemed to be left speechless.
"I'm sorry," he managed to squeak out before literally running off stage, leaving Joe Stinziano, Executive Vice President of Samsung Electronics America, to pick up the pieces and finish the segment.
He appeared briefly after the press conference, apologized to one or two people and then disappeared again.
Bay later posted a statement on his website about the incident, saying he "embarrassed" himself.
"I got so excited to talk, that I skipped over the Exec VP's intro line and then the teleprompter got lost," Bay writes. "Then the prompter went up and down – then I walked off. I guess live shows aren't my thing."
Sources told FoxNews.com that Bay was fine during the rehearsal for his appearance.
The rest of Samsung's event went without a hitch, from the unveiling of a slew of new HDTVs — even one that bends, converting from flat to curved with a button press — to new smart appliances and a new partnership with the NBA.
"In 2014, Samsung tablets, smartphones and TVs will be integrated with the basketball experience," said Tim Baxter, president of Samsung Electronics America. "As a fan, wherever you may, you will always be courtside."
Jeremy A. Kaplan is Science and Technology editor at FoxNews.com, where he heads up coverage of gadgets, the online world, space travel, nature, the environment, and more. Prior to joining Fox, he was executive editor of PC Magazine, co-host of the Fastest Geek competition, and a founding editor of GoodCleanTech.