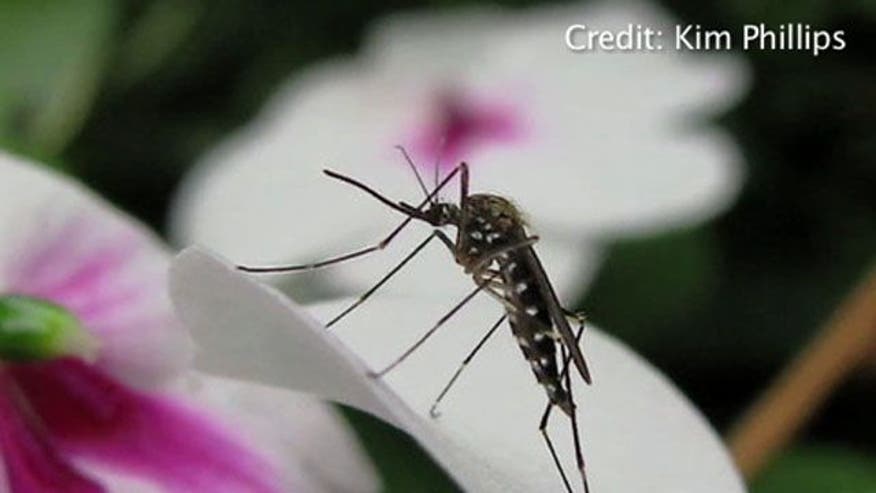 Mosquitoes, ants, water bugs, ticks and bees. They are coming out all over the U.S. with a vengeance this summer according to bug experts.
The city of New Orleans has reported an elevated number of mosquitoes this year, and so have many cities in northeast Illinois, as well as St. Paul, Minn., where pest control workers have reported a 50 percent increase in call volume.
In the Northeast, a mild winter and a mellow spring with warm and wet conditions has added up to the perfect storm, creating a flourishing bug population.
Mike Deutsch, an urban Entomologist with Arrow Exterminating Company, tells Fox News, "We are bracing for a major bug war, if you will. It all depends on how the summer is. If the summer is really hot and there is a lot of moisture like there has been the last month or so, the population of insects is going to be out of control."
And there are certain species entomologists and exterminators are looking out for — the Asian tiger mosquito for one — a very aggressive version of mosquito that bites during the day. Many types of bugs have arrived far ahead of schedule, says Deutsch.
"The mosquitoes were out early. Normally you don't really find them until June, but we've got reports of mosquito problems as early as April, which is very early. We also saw carpenter ant activity much earlier."
One of the biggest concerns of having extra mosquitoes around this summer is the possible increase in numbers of West Nile Virus cases. Last year, 11 people in the New York City area contracted the virus. Two of them died.
More on this…
Residents can take an active role in eliminating bug's breeding grounds which usually involves water collection sites. Dominick Ninivaggi, superintendent of Mosquito Vector Control for Suffolk County, Long Island, says, "It is important to try and get rid of any standing water, particularly after a rain. Get rid of any buckets, birdbaths, anything that has picked up water because these mosquitoes can breed in a paper cup or even a bottle cap." Ninivaggi says mosquitoes aren't the only blood-sucking predators they are worried about. "We are also seeing an increase in certain species of ticks. Ticks in the Northeast are a big problem, with the transmission of lyme disease and certain other tick-borne diseases. The mild winter seems to be giving us an upper-crop of the ticks as well."
The best advice from these experts? Get out the bug spray on those warm days, especially when you might be near water and during dawn and dusk hours when these flying and crawling bugs are at their peak feeding times, and keep your fly swatter handy. You may need it for many types of insects this year.
Laura Ingle currently serves as a New York-based correspondent for FOX News Channel (FNC) and also frequently anchors FOXNews.com/LIVE. She joined FNC as a Dallas-based correspondent in 2005.