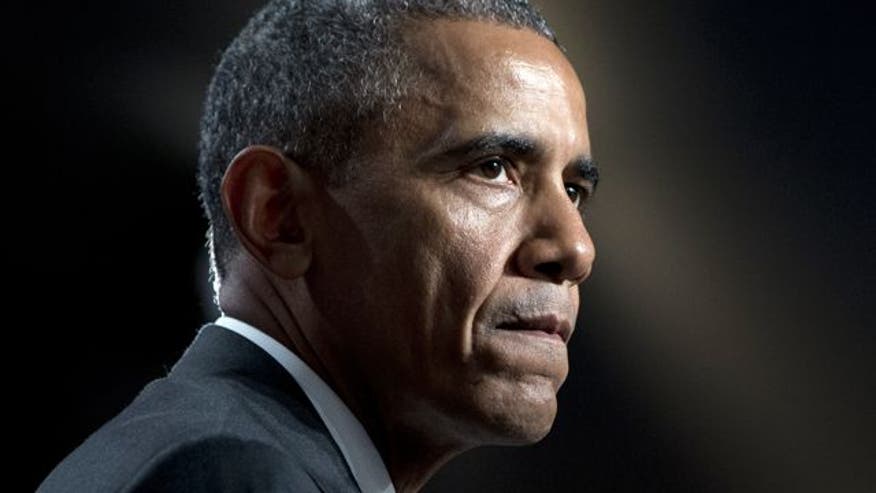 Voters are worried about Iran developing nuclear weapons — and they doubt the White House can negotiate a deal to stop that from happening.
That's according to a Fox News poll released Wednesday.
Nearly three-quarters of voters are concerned about Iran getting nukes (74 percent), including 31 percent who say they are "extremely" concerned. ;
At the same time, many lack confidence in the Obama administration's ability to negotiate with Iran on its nuclear program: 48 percent are confident, while 50 percent aren't. ; Moreover, nearly twice as many voters are "not at all" confident (31 percent) as are "very" confident (17 percent) in the White House's negotiating skills.
CLICK HERE TO READ THE POLL RESULTS
The Obama administration is pushing for an agreement that would ease U.S. economic sanctions on Iran for 10 years and in return Iran would agree to stop its nuclear program during that time. The poll finds 47 percent of voters favor the deal, while 43 percent oppose it. ; That's little changed from March when it was 47-44 percent.
Yet by a 63-33 percent margin, most people think it is unlikely Iran will even keep its promises under the agreement.
Thirty-eight percent of voters approve of the job President Obama is doing on foreign policy, while a 53-percent majority disapproves. ; In March it was 36-55 percent. ;
Obama hit a record low on foreign policy a year ago when just 32 percent approved and 60 percent disapproved (June 21-23, 2014). ;
Currently, 44 percent of voters approve and 50 percent disapprove of Obama's overall job performance. ; Last month it was 45-48, and a year ago it was 41-54 (June 2014). ;
The Fox News poll is based on landline and cell phone interviews with 1,005 randomly chosen registered voters nationwide and was conducted under the joint direction of Anderson Robbins Research (D) and Shaw & Company Research (R) from June 21-23, 2015. The full poll has a margin of sampling error of plus or minus three percentage points.