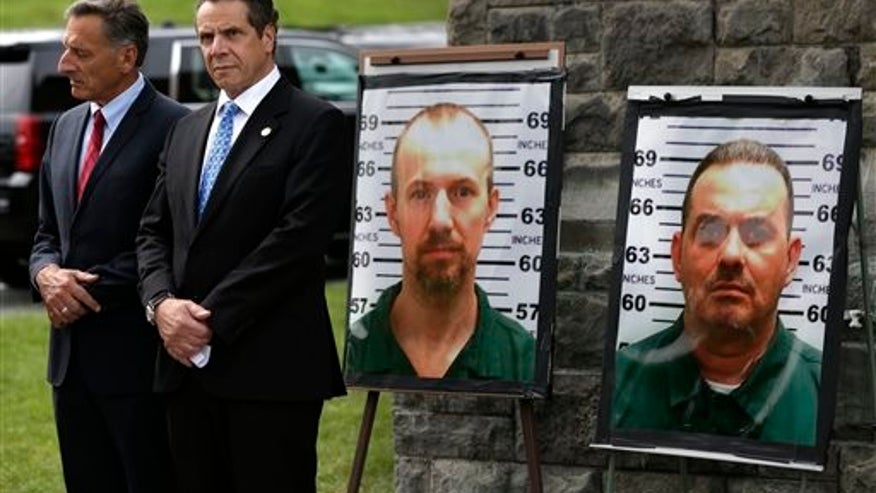 Boston police have made a second arrest in a foiled terror plot. A man had planned an attack on police. He was shot and killed by police as he attacked them last week. Now Nicholas Rovinski of Warwick, Rhode Island has been arrested. He and another man (named David Wright) are suspected of encouraging the deceased would-be terrorist to carry out an attack. Catherine Herridge reporting.
New York Governor Andrew Cuomo is warning the full force of the law will be used against anyone who helped two murderers escape from prison in northern New York. The two men escaped from a prison last weekend. Molly Line reporting.
Suspected Chinese hackers not only accessed 4 million people's records from the Office of Personnel, they may have taken the records of 14million.
There's also new accusations that Iran may have hacked hotels where diplomats discussing Iran's nuclear program were meeting.
Congress is still working on the President's big trade deal. Many Democrats are opposed and they're doing everything they can to kill it. The House takes up the measure today that would allow President Obama to renegotiate a Pacific Rim trade deal.
Hillary Clinton will hold a major outdoor New York City rally tomorrow in the first large-scale event of her campaign so far. We'll get to it with our political panel.
Jenna Lee has some incredible reporting today on the largest free-flying American flag. It's on the George Washington Bridge, and Jenna climbed it! Happy Flag Day (Sunday).
Twitter's CEO is resigning. Slower-than-expected growth seems to have doomed him. One of the founders will take the reins.
U.S. stocks are having a good week, but that could change today as the chances of a Greek bailout are looking increasingly unlikely. Greece stocks are tanking.
Dominique Strauss Kahn has been acquitted of pimping. Greg Palkot reporting.
MERS outbreak has now killed 11 people in South Korea. More than 120 have contracted the so-called "Middle East Respiratory Syndrome."
New York Department of Health considering putting warning labels on high-sodium foods. Julie Banderas reporting.
happening-now
Jon Scott and Jenna Lee will take YOU to news when and where it happens.