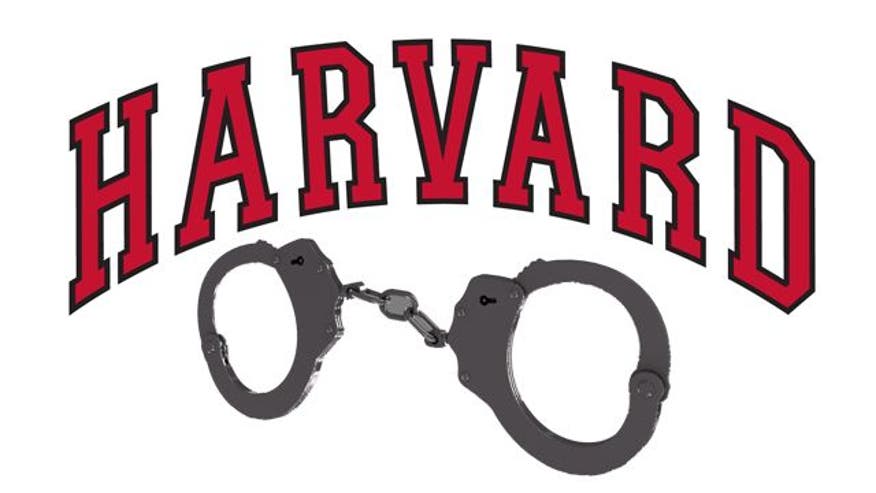 And you thought the only thing they whipped was the SAT.
Harvard students who have bedroom proclivities that would make their parents' faces go crimson will soon be able to share the details – in a school-sanctioned club for scholars who like kinky sex. An informal group that calls itself "Harvard College Munch" began meeting last year in the dining hall to discuss the sexual ties that bind them, and it is on the brink of gaining recognition from the school's Committee on Student Life.
"Pretty much everyone who joins this club always thought they were alone."

– "Michael," a Harvard student and kinky sex enthusiast
The committee expects to approve the group, along with 14 other student organizations, on Friday, The Harvard Crimson reports.
For charter members, such as one the school paper identified only as "Michael," the recognition means future generations of students will be free to talk among themselves about all their nocturnal adventures.
"It's a little hyperbolic for me to get teary-eyed and paternal about sophomores, but it's really a joy to see the experience they will have now," Michael told the Crimson.
In joining other student organizations, such as the Harvard Undergraduate Mathematics Association and the Harvard Undergraduate Maternal Health Initiative, the new, 20-member group will be allowed to apply for grants, openly recruit members and promote their, um, events.
"If you come to campus and you have the sexual interests we represent, you may not even suspect that such a group exists," Michael told the Crimson, adding that recognition "shows we are being taken seriously."
Harvard spokesman Jeff Neal said the school recognizes more than 400 independent student organizations, and the groups are required to submit an organizational constitution and agree to the school's nondiscrimination and anti-hazing policies. Then, their fate is decided by a committee composed of students and administrators.
"The college does not endorse the views or activities of any independent student organization," Neal told FoxNews.com. "Rather, it ensures that independent student organizations remain in compliance with all applicable provisions of the Handbook for Students."
A woman who went by the name Mae told the Crimson the group has provided her with a comfortable environment to discuss her sexual interests.
"I didn't think that anyone was even remotely interested (in kink) on campus," Mae said. "It's a community where you can feel safe, and you can feel comfortable talking about (kink)."
The established club now means that heartland valedictorians who harbor dark carnal secrets they never felt they could discuss will now be able to lean on the like-minded.
"Pretty much everyone who joins this club always thought they were alone," Michael said.