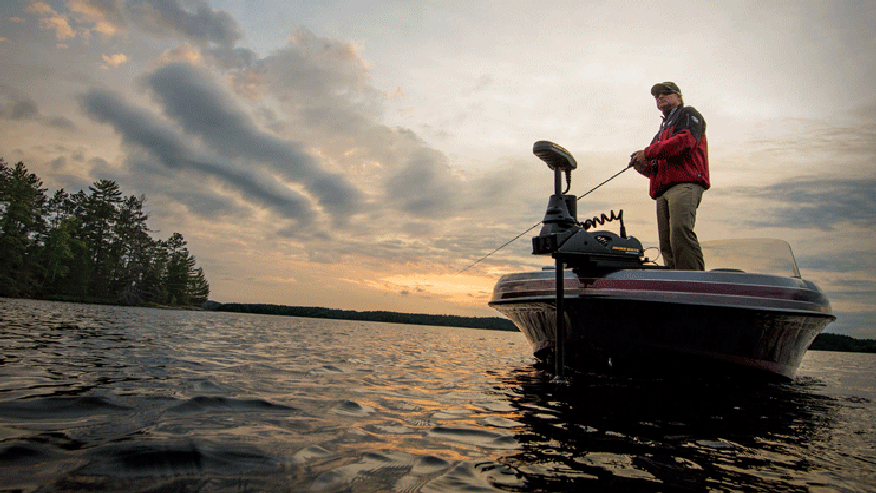 Every year, angling gets a bit more high-tech. The rods use materials that can bend farther and won't snap. The reels handle the fishing line a bit more accurately thanks to new interior components. This year is no different except that a few products even give you the edge by letting you see underwater in high-definition and cast new lures created using 3D modelling to imitate real fish. Which one of these high-tech products will hook you this spring?
1. Aqua-Vu AV Micro 5 camera ($600)
A thinner and lighter version of the Aqua-Vu underwater camera, the Micro 5 lets you feed a high-resolution camera under your boat up to about 100 feet and look for fish. The 5-inch LCD screen has a sunshield and is fully waterproof. The battery lasts about 8 hours per charge. As a bonus, you can also record fish movements on an 8GB internal card.
2. Rapala Shadow Rap lure ($10)
You wouldn't think a fishing lure could benefit from modern technology, but Rapala builds 3D models on a computer and tweaks every feature for more accurate bait replication. With the new Shadow Rap, the movement mimics a dying minnow as it struggles, jerks, kicks, and flails. There's even a "death quiver" that looks ultra-realistic in the water.
3. Wilderness Systems Advanced Tactical Angling Kayak (A.T.A.K.) ($1,795)
Most fishing kayaks feel a bit unstable on the water. The Advanced Tactical Angling Kayak (A.T.A.K.) is designed for a perfect balance — you can even stand up and walk around while you're fishing. (The company put most of the flotation on the outer edges.) A unique console, called FlexPod OS, is positioned close to the seat and supports electronics like fish finders and a GPS. The "perched" seat gives you higher view of the fishing action.
4. Megabass S-Crank lure ($20)
If the Rapala Shadow Rap mimics how a dying minnow looks in the water, the Megabass S-Crank mimics how a baitfish acts when it is being hunted. The movement is erratic and sudden, darting from one side to the other. Megabass built 3D models and computer-designed prototypes to get the right balance of the lure tip size, angle, and shape.
5. Bass Pro Shops Johnny Morris CarbonLite rod ($100)
Memorize the term "carbon coil" before you use this high-tech rod. The materials are wrapped in a double helix pattern (or coil), which means they add extra durability. The rod feels almost too light to be so bendable and nearly unbreakable. It's also ultra-sensitive. A matching reel also uses lightweight components and creates the right balance for casting.
6. Minn Kota Ulterra Trolling Motor ($1,990)
This trolling motor has a remote control that you can use from the dock. You can adjust the power trim, raise and lower the motor, and use a foot pedal in the boat, but the remote lets you guide the entire boat right to the dock after you put it in the water. The video showing how this all works went viral and now has 225,000 views.
7. Garmin Panoptix sonar ($1,499)
This brand new device is the crown jewel of the 2015 fishing season. It's a transducer, which is a fancy way of saying it translates the physical world into digital. You'll need a Garmin boat-mounted fish finder such as the GPSMAP 7400/7600 series which has a large LCD screen. The Panoptix is a sonar attachment that points in front of the boat or below it. You can see fish moving through a channel or even watch your bait as it attracts fish.
8. Eddie Bauer Flats Polo shirt ($60)
Here's a unique fishing accessory. The technology in this polo keeps you from overheating on the open water. The shirt is made of a unique moisture-wicking polyester material with xylitol-treated fibers that react against your skin and keep you cool. There's a skin-blocker as well (rated at UPF 40) — even the collar uses special tech to promote airflow.