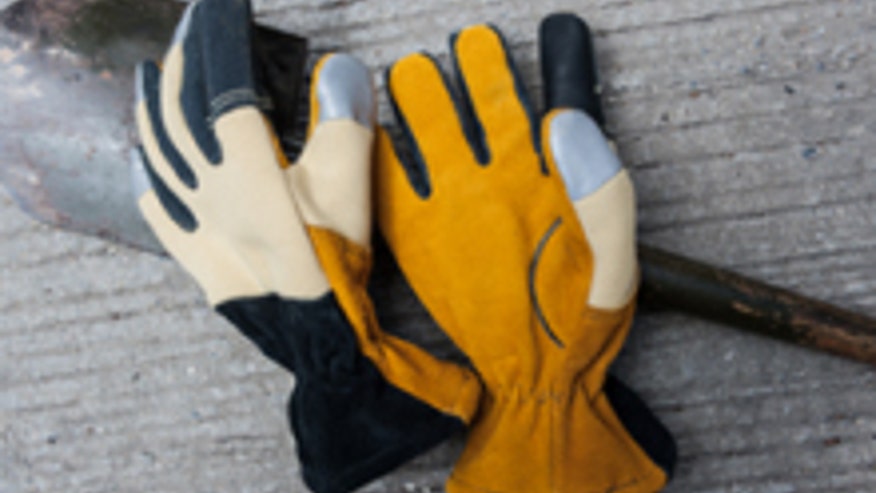 An innovative new glove aims to protect the hands of firefighters far better than before – and is now finally commercially available.
After years of intensive research and testing, firefighters can get their hands on – and in – the next-gen NanoSonic gloves.
Firefighters wear protective gloves, often called "structure gloves," when they respond to structural fires. The gloves are meant to protect their hands from all sorts of injuries. And as you'd expect, their gloves are meant to protect them from burns as well.
Before these advanced gloves were created, the structure gloves available to firefighters were often not fit for purpose. To provide the necessary protection, the glove design tended to be very bulky and limit hand dexterity.
To do the things they need to do in fighting fires, firefighters often had to take off their gloves to get it done. With bulky inflexible gloves even basic things like using their tools or communication devices was difficult.
And taking off the gloves means a higher risk of injury for the firefighter.
Getting gloves back on in a structural fire is another big problem. Some firefighters found that when their gloves got wet they were really challenging to put on.
Every second counts in a fire and the last thing a firefighter needs is to lose time because his or her glove is difficult to get on. Some gloves offered very limited heat protection as well.
The Department of Homeland Security Science and Technology Directorate heard about this need for innovation and they listened. They partnered with NanoSonic and Shelby Glove to develop a next-generation glove. And the team worked very closely with the first responder community to listen to their requirements and find ways to meet them. Two years of research and testing went into developing a glove that would make firefighters a lot safer.
How are these gloves improved? This new tech was specifically designed to provide not just better dexterity, but also better fire resistance. The NanoSonic gloves also repel water.
One of the keys to these new next-gen gloves is a new highly durable material called HybridSil that was developed by NanoSonic. HybridSil is Kevlar based – as in the stuff in body armor- so it will amp up the protection of a firefighters hand.
The gloves feature three layers of the HybridSil material. Testing revealed it can protect hands from lacerations and punctures far better than current gloves.
The material is not just strong – it is also resistant to heat and water.
Last year, the glove was tested against National Fire Protection Administration (NFPA) heat and safety standards and met all of them. The gloves received the NFPA certification.
DHS worked closely with fire departments across America to create a glove that met all of their needs. Each glove prototype was tested by a number of fire departments in several rounds. Firefighters put on the prototypes and then used them in exercises designed to realistic tough scenarios they encounter.
Firefighters evaluated the gloves in the five categories of dexterity, proper fit, thermal protection, heat dissipation and how easy they were to get on and off.
After each set of tests, the firefighters provided feedback and then DHS modified the gloves accordingly.
The new glove technology means firefighters can be precise with their hands without having to remove their gloves. And while the gloves are on, firefighters can perform their duties with far better protection from fire and injury.
The glove is available now for firefighters through Shelby Specialty Glove.
Ballet dancer turned defense specialist Allison Barrie has traveled around the world covering the military, terrorism, weapons advancements and life on the front line. You can reach her at wargames@foxnews.com or follow her on Twitter @Allison_Barrie.