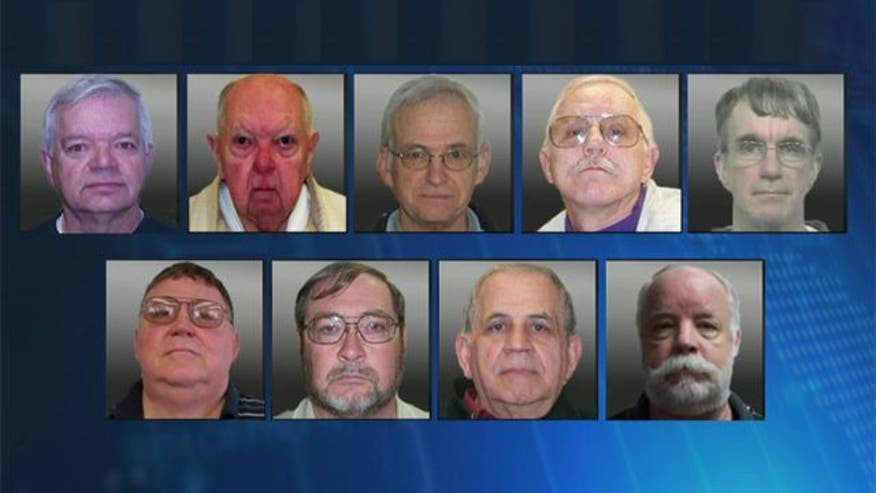 Laurence Hill is a convicted rapist. His victims were 10- and 11-year-old girls he taught in a Seattle school. He served five years in prison for his crimes, and the Seattle School District paid his victims a $3 million settlement.
And yet, Hill has never missed a monthly pension paycheck. So far, he's collected $208,000 more from a state taxpayer-funded pension than he put into the system before getting fired.
Critics say Hill and more violent predators shouldn't get a dime.
"For them to now be in prison, a felony charge against them, and still be eligible to collect a state pension that the taxpayers also pay into, is not satisfactory," Washington state Sen. Barbara Bailey said.
Bailey, a Republican, has introduced a bill that would add Washington to the list of states penalizing those who violate the public trust, by taking away their pension.
The bill has a hearing scheduled for Tuesday.
"A pension, in a lot of ways, is regarded as a reward for a job well done," said Anne Marie Gurney, of the Freedom Foundation. "I think we would all agree that raping children is not a job well done."
Gurney, a researcher for the libertarian think tank, compiled a list of 130 Washington state teachers who lost their licenses. Twenty-two of those former teachers are felons who are still costing taxpayers $2 million a year for their pensions.
Among them is Craig Figley, who is serving a life sentence for molesting children. Another is William Pickerel, who sodomized boys he was coaching over a period of decades. His old school district is facing a $70 million lawsuit.
The Washington Education Association has defended the pension payments, arguing that the criminal justice system should have no bearing on a public employee's retirement benefits. Some state lawmakers are reluctant to take pensions away.
"We would have to be very careful that the sanctions were targeted against the individual that committed the crime, not unconnected parties that have a vested interest in that benefit such as spouses and dependent children," said Timm Ormsby, a Democrat in the Washington state House of Representatives.
Twenty-five states have so-called pension forfeiture laws, which can strip a worker's pension in certain cases. Bailey's bill would add Washington state to that list.
Many of the laws were passed after politicians were found guilty in high-profile corruption cases. Other legislative efforts were sparked by outrage following heinous crimes against children, like the ones at Miramonte Elementary in South Los Angeles which came to light in 2011.
Nevertheless, Bailey's proposal faces an uphill climb, according to observers. The Washington Education Association has enormous political clout, routinely spending more on lobbying in Olympia than any other group or industry.
While the WEA has not taken an official position on the pension-forfeiture bill, a union official who oversees pensions for retirees dismissed the issue, calling it a distraction from their effort to find more funding for education.
Dan Springer joined Fox News Channel (FNC) in August 2001 as a Seattle-based correspondent.