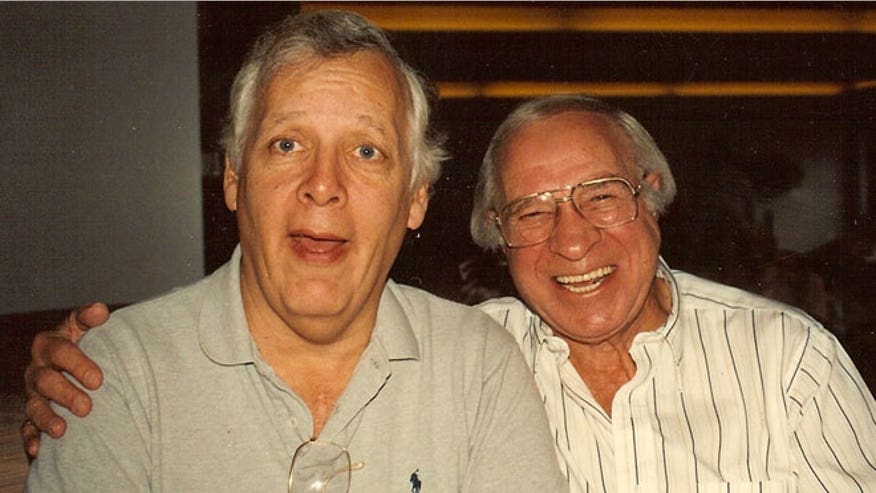 My husband lost his best friend today: Hal Meyers, the salt of the earth. He was my dear friend, too. He had a wonderful life and lived well into his 90s, but that is a fact gives little solace to most of those people who knew him and called him a friend.
My husband lost his father the same year he graduated from Dartmouth College. What made it more difficult was that he had no siblings, and his father was his best friend. It took him years to find a friend like Hal. For him, friends were the guys he palled around with or met after work for a drink. Their conversations skimmed only the surface. Guys don't just open up about their feelings, their worries, their financial problems, their career choices and the like. Generally speaking, men are different from women when it comes to friendships.
Take me, for example: I tell my girlfriends everything. My sisters and my girlfriends are everything to me. When Hal came into my husband's life 30 years ago, it was as if God plucked an angel from the sky to look over him, and Hal felt the same way about him. Hal had a smile and presence that would light up a room. Jack Kennedy had nothing on this guy.
People were instantly drawn to Hal. I know I was. Their relationship blossomed into one of the most beautiful friendships I have ever seen. Hal was so giving and so non-threatening that I could see for the first and only time that Woody had a best friend, a mentor, someone he could confide in about his work, his finances, his children, and his wife. They tried to have lunch every other week, or at least talk on the phone.
When Hal's wife, Laura, died from breast cancer, we couldn't imagine how Hal would get through it. He had great friends, children, and he had Woody. It was Woody's turn to give back.
Over the years, they both had bypass operations, and both were present at the hospital for the other each time. Hal insisted Woody walk every day, but to accomplish that, Hal had to walk, too. The same happened after Hal's bypass.
They loved each other so much.
My purpose in sharing this is to encourage you to reach out to that one best friend you once had, the one you have lost touch with over the years. Men need friends just as much as women do. You might try to make yourself believe that your spouse is all you need, but you are wrong.
Happiness and quality friendship are so important to all of us. Friendships make us happy, and happiness keeps us healthy. Happiness and laughter are similar, as they both release endorphins … particularly the ones that make us feel good, and impact our physical and psychological health.
Maybe it's a childhood friend, or a college buddy, or an army chum. There is, I guarantee, someone out there whom you miss. Reactivate that friendship. As my Dad says, "I can find anyone I want on Google." He Googled his entire graduating class at Notre Dame University and started calling them. My mom thought he was nutty. But Dad reached nearly every one, and, notably, not one person thought he was nuts. They all loved having the opportunity to reminisce about the old days. Just do it.
Please write me back, and tell me your best stories about loved ones you've reconnected with and how those bonds have influenced your life.
Noreen Fraser is living with Stage IV metastatic breast cancer. She is the Founder and CEO of the Noreen Fraser Foundation, a 501(c)(3) non-profit organization dedicated to funding groundbreaking women's cancer research. To stay in touch with Noreen, please 'LIKE' The Noreen Fraser Foundation on Facebook and follow her on Twitter. Noreen can be contacted via email at noreen@noreenfraserfoundation.org.