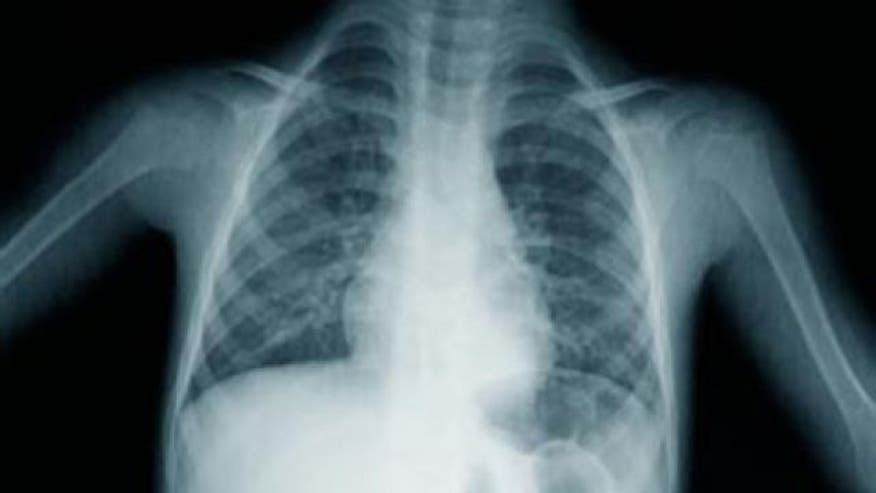 Imagine being told out of nowhere that someone you love has lung cancer and their chances of survival look grim. Now, imagine that your loved one doesn't smoke and is otherwise healthy. . . It happens more than you think.
Lung cancer kills more Americans every year than breast, prostate, and colon cancers combined, and 84 percent of patients die less than five years after being diagnosed. Critics say that this disease is often overlooked when it comes to funding for research and awareness.
Dr. Manny Alvarez, senior managing health editor at FoxNews.com, recently sat down with Andrea Stern Ferris, president of the LUNGevity Foundation, the largest lung cancer nonprofit in the United States.
"Our mission is to save lives [and] to create a world where no one dies of lung cancer," Ferris said. "We have the largest grassroots network of events across the country and an online support community – and we recently launched our online caregiver support community as well."
Although there is a stigma attached to lung cancer that it's a smoker's disease, Ferris said the reality is that 60 percent of the people diagnosed have either quit smoking or have never smoked.
For Nick Cappiello, that was his reality when his mother, Randy was diagnosed with lung cancer in 2006.
"Being a caregiver was the greatest honor I could have had, to take care of the woman who took care of me for so many years," Capiello said. "But beyond that, it's a frustrating experience. It's isolating. It's scary. There just isn't a lot of resource out there for caregivers."
When his mother died just 30 days later, Cappiello decided he needed to do something to honor her and all the other lives that have been lost to this devastating disease. So when LUNGevity launched an online caregiver support community – he knew it was a perfect fit.
"I got involved with LUNGevity because it's a great organization that focuses on lung cancer, and then this lung cancer caregiver resource, I wish it was there when I was going through it," Cappiello said. "But it's the questions that you want answers to that just weren't out there."
It's a big unmet need that the foundation is trying to fill, Ferris added. It's a place where people can go to get information all in one centralized location. It also has peer-to-peer interaction with other caregivers, phone buddies, message board.
LUNGevity Foundation is currently funding research for a cost-effective, specific way to detect lung cancer early and conducting research to develop targeted therapies.
"If you can molecularly profile what type of lung cancer you have – and now that's what they think that it's not really you know one lung cancer – there are many different types of it and if you can target drugs specifically to that they prove not only highly effective but less toxic," Ferris said. "And that's a very promising area as well."
Cappiello reminded other caregivers of lung cancer patients that they aren't alone in their situation and that there is hope to be had.
"The statistics are scary. That might be the first pit of information that you find, but that's not indicative of your loved one's journey," Cappiello said. "It is so emotionally and physically draining, and you can be of the best help to your loved one if you can take care and find support for yourself."
For more information, log onto LUNGevity.org.