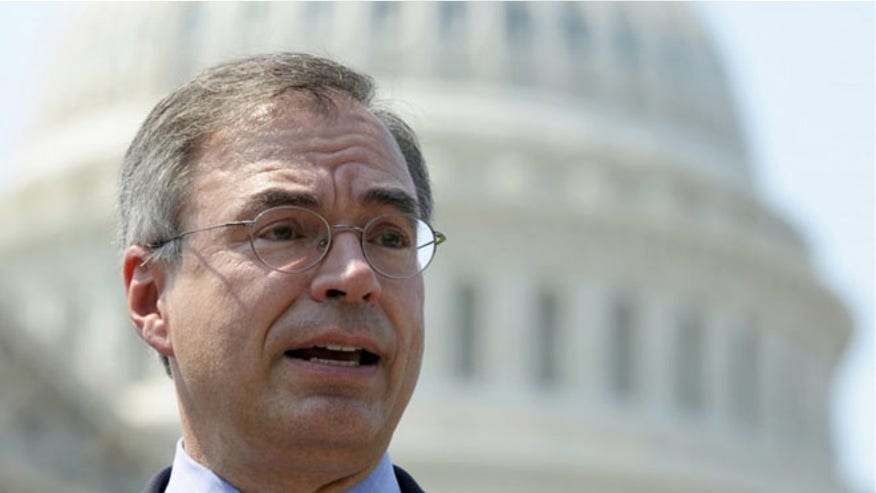 Maryland Democrats are pouring into the race to replace party member Sen. Barbara Mikulski, but her announced retirement appears to have caught Republicans by surprise with top prospects still on the sidelines.
Rep. Andy Harris is considered the first in line, as the only Maryland Republican in Congress.
Harris told FoxNews.com on Wednesday that he's considering a run but won't make a decision until the fall.
"We're certainly going to take a look at it and see how it shakes out," said the three-term congressmen, who also made clear that other potential candidates were free to decide on their own timelines.
The party primaries for the open seat will be in April 2016.
Mikulski's retirement has sparked so much interest from potential Democratic candidates in Maryland because the state has had only three senators in the past 38 years.
Though Maryland is considered one of the most liberal states in the country, Republicans feel empowered after businessman Larry Hogan's 2014 gubernatorial upset victory over Democratic Lt. Gov. Anthony Brown, in which Hogan became only the second Republican governor in Maryland in nearly four decades.
Among the other GOP candidates mentioned for the Mikulski seat are former Maryland congressman and Gov. Robert Ehrlich, former congresswoman Connie Morella and former Maryland Secretary of State Mary Kane.
Harris said a potential Kane or Morella run would make sense considering Mikulski's legacy — the longest-serving woman in the history of Congress who has held her Senate seat since 1987.
"As a state party, we can run an effective race for an open seat," Joe Cluster, the Maryland Republican Party executive director, told FoxNews.com on Monday. "We're actively recruiting, but nobody has done more than say they're just looking at the race."
Kane, now the executive director of the Washington-based nonprofit Sister Cities International, did not return calls seeking comment. Ehrlich, a lawyer at the Washington firm King & Spalding, also did not return an inquiry about whether he was interested in a return to public office.
Meanwhile, two House Democrats, Reps. Chris Van Hollen and Donna Edwards, have announced their bids.
Other Democrats expressing interest or mentioned as potential candidates are Reps. John Delaney and Elijah Cummings as well as Baltimore Mayor Stephanie Rawlings-Blake.
Van Hollen would be the likely early frontrunner, considering the seven-term congressman is a member of House leadership and already has the backing of Senate Minority Leader Harry Reid.
Edwards is trying to establish herself as the voice of the state party's more progressive wing and could also make the argument that electing her helps the nationwide effort of getting more women in the House and Senate.
While Harris would likely campaign on having Capitol Hill experience, political observers argue that his strong conservative platform will be a tough sell to the state's biggest voting blocs — the liberal-leaning Montgomery and Prince George's counties, represented by Van Hollen and Edwards, respectively.
Harris said he has "fairly good" statewide name recognition and that lesser-known contenders would have bigger fundraising challenges, as is often the case.
Democrats indeed have hold on Maryland politics, having the majority in the state legislature since 1992.
"We're lucky to have an incredible bench," said Bob Fenity, executive director of the Maryland Democratic Party, which does not endorse candidates. "We're working hard to be the strongest state party possible for the primary. And we'll see what happens in the days, weeks and months to come."