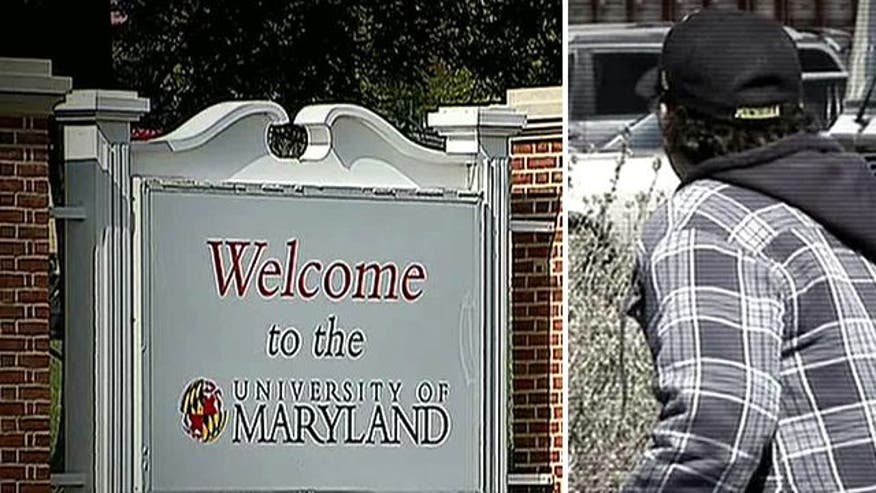 Ricky Campos was at the top of his high school class in Silver Spring, Md.
"I worked very hard," he said recently. "I like learning."
But unlike other high-achieving Maryland teenagers, Campos is barred from receiving in-state tuition rates at The University of Maryland, his first choice of colleges. The problem? His parents are illegal immigrants, having entered the country from El Salvador when he was 12 years old.
Campos says he feels no different from his "legal" classmates in the state. "I lived in Maryland for last 10 years. I feel fully American," he said.
But some worry that opening the door for people like Campos to receive in-state tuition could invite a mass "giveaway" to illegal immigrants at taxpayers' expense.
On Nov. 6, Maryland voters will decide the issue. A ballot measure called The Maryland Dream Act will determine whether illegal immigrants can receive in-state tuition rates at state colleges.
"These are Maryland children from Maryland families," explained Mary Ellen Russell, from the Maryland Catholic Conference. "They deserve to pay in-state tuition like other Maryland residents."
Russell's group is a strong supporter of the measure, which had been passed by the Maryland state legislature and signed into law by Gov. Martin O'Malley in May 2011.
Anti-immigration groups contested the law and collected enough signatures to place it on Maryland's November ballot, which state law allows.
"It's just another part of this giveaway to non-citizens in the state," said Brad Botwin, from Help Save Maryland. "Meanwhile it's eating up the resources needed for Maryland citizens."
Botwin says the measure will add "millions of dollars" to Maryland taxpayers' bill, estimating each "illegal" student will cost an extra $18,000 if they pay in-state tuition rates.
"The state is going bankrupt," he said. "It's not fair to taxpayers."
But Russell countered, "We need to look at these students as taxpayers."
Russell points out, in order to qualify, students have to prove they or their parents have filed state income taxes for three years. She also says students will have to have attended a Maryland high school for the same period.
"They are not getting anything special," she said. "(They have to show) they have been doing the right thing, that they are indeed Marylanders. Basically they are being allowed to pay the same rate as any other Maryland resident."
But Botwin's not buying it. He says Maryland's "Dream Act" will only lead to more illegal immigration. "It will attract more families to come up," he said, arguing that would deprive "legal" students of a spot at state colleges. And besides he said, illegal immigrants are simply a "bad investment."
"At the end of the day, they're not allowed to work — that's illegal (in both) federal and state law. They can't vote and they can't get a driver's license."
Campos disagrees. He says he looks forward to the future as a "Marylander and American."
"I want to become a doctor," he said, "and I want to contribute to this great society."
Douglas Kennedy currently serves as a correspondent for FOX News Channel (FNC). He joined the network in 1996 and is based in New York.