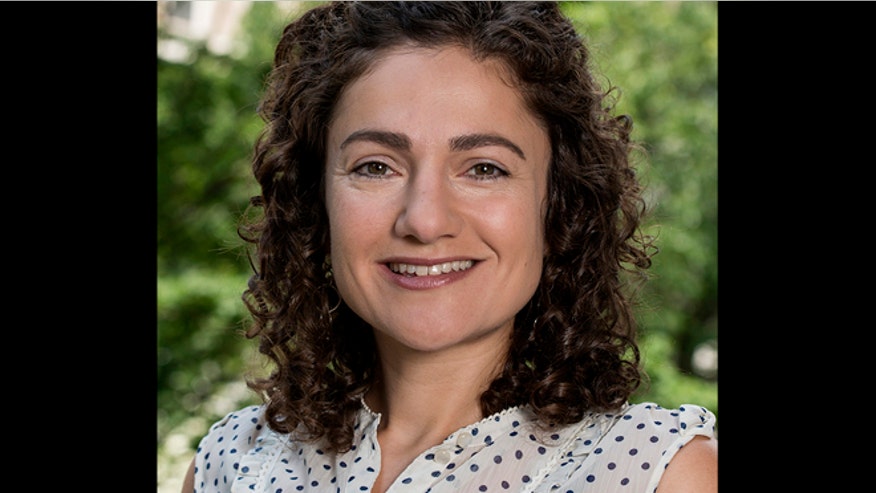 Ever dreamed of being an astronaut?
It wouldn't hurt, but you don't even have to be a rocket scientist to make that dream come true. Just ask Jessica Meir.
NASA just announced its new 2013 Astronaut Candidate Class, selecting eight candidates from the second largest pool in NASA history — more than 6,100 applicants, hoping against hope for one of the most elite jobs around. Only a handful of people have walked with the stars, after all.
"I've been saying I wanted to be an astronaut since I was 5.'

– Jessica Meir
Being selected was unbelievable, explained newly minted astronaut candidate Jessica Meir.
"I was shocked," Mier told FoxNews.com. "It's almost hard to believe. Because it's something you've been dreaming and thinking about for an incredibly long time."
Becoming an astronaut is just like applying for any other job — you must meet the basic requirements and from there the pool is narrowed down. But it was during that selection process that she realized just how stiff her competition would be.
"I thought 'Wow, this is an incredible, elite group of people and there's probably no way I'm going to be picked," Meir said.
Meir, a 35-year old assistant professor of anesthesia at Harvard Medical School, believes her private pilot's license set her apart from other candidates. After making it to the final round of NASA interviews in 2009, she was not picked. But she didn't let that rejection stop her from trying again.
"I've been saying I wanted to be an astronaut since I was 5," Meir told FoxNews.com. "So it's a really humbling experience."
Meir is one of eight trainees selected by NASA on Monday to receive an array of technical training at space centers and remote locations around the globe to prepare for missions to low-Earth orbit, an asteroid and even a trip to Mars.
The requirements to apply to join NASA's crew are surprisingly few: Applicants must be U.S. citizens with a bachelors degree from an accredited institution in a hard science (engineering, biological science, physical science, or mathematics). Applicants must also have at least 1,000 hours as pilot-in-command in a jet aircraft, and be able to pass a NASA space physical.
But to be selected as one of the eight new astronauts that could potentially travel to Mars, you might need a little more than the basic requirements to stand out.
"These new space explorers asked to join NASA because they know we're doing big, bold things here – developing missions to go farther into space than every before," said NASA Administrator Charles Bolden. "They're excited about the science we're doing on the International Space Station and our plan to launch from U.S. soil to there on spacecraft built by American companies. And they're ready to help lead the first human mission to an asteroid and then on to Mars."
Meir and the other seven candidates begin their training on August 12 in Houston. "It will be very intensive and involve a lot of travel," Meir told FoxNews.com. The two-year training will include stops in Europe, Japan and Russia, where they must be proficient in Russian before they step foot on the International Space Station.
It will be years before they know what their missions will be, but Meir is excited to finally learn how to be an astronaut, and hopefully go to Mars. "There's a little bit of nervous excitement, but it's nothing I can't get past," said Meir.
Mary Quinn O'Connor is part of the Junior Reporter program at Fox News. Get more information on the Junior Reporters Program here.