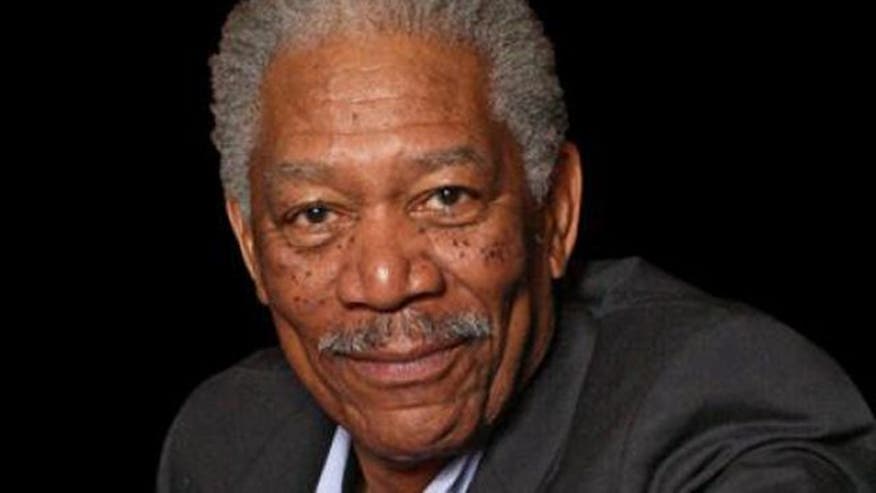 Morgan Freeman stars with Diane Keaton in the new love story "5 Flights Up" about a couple married for 40 years, who come to learn a lot about each other as they get ready to move out of their longtime home.
Freeman said the movie is about change, which the actor handles well.
"Yeah I'm easy with change," he said. "I grew up with a mother who would jump up and change stuff, drop of a hat you know."
He said his easy going nature has been beneficial in Hollywood.
"In this business you have to be facile I think, you have to be willing to drop one thing and go for another thing because however long you've worked on trying to get this thing going if it doesn't go then you know… life is business… business is business so if that's not working, shelve it and move over."
Freeman is also on TV these days as the host of the Science Channel show "Through the Wormhole". It debuted a new season with an episode called "Are We All Bigots?" Freeman reflected on the powerful message the episode aimed to share.
"This particular episode, you're talking about bigotry. It's interesting to realize, to find out, which is what that show says, that we are indeed all bigoted– that we're almost hardwired to be bigoted. That's how we choose one thing or another. If you don't have a baseball team in your hometown, you'll choose the closest one to you, maybe, or you just choose one you like and that becomes your gang. And that's life. We probably all can easily be turned against something we don't know, not familiar with, and that's bigotry."
The show allows Freeman to tap into his scientific side, so he calls it a "mind expanding project."
"You can just think of stuff. 'What are you curious about?' Particularly when we started out and we were asking questions about space, the universe, getting to meet physicists, talking with people with these incredible minds, theoreticians and people, that's just the greatest fun for me."
"5 Flights Up" is in theaters now.
Fox News Entertainment Producer Ashley Dvorkin covers celebrity news, red carpets, TV, music, and movies. Dvorkin, winner of the 2011 CMA Media Achievement Award, is also host of "Fox 411 Country," "Star Traveler," "Fox 411 Big Screen," and "Fox on Reddit."