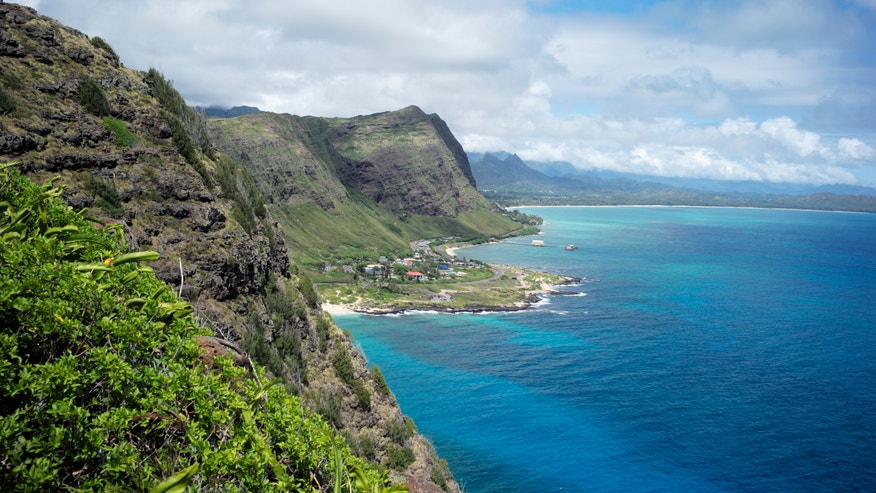 Although some visitors head straight for other islands when visiting Hawaii, thinking they've done and seen it all on Oahu, Hawaii's most populous island is always worth another visit.
Oahu has the buzz and attractions of a major city combined with solace and scenic beauty just a short drive away.
Don't get me wrong. I love the other islands, too: Lanai and its two Four Seasons resorts, where I stayed when the properties first opened under different management 20 years ago, and recently revisited earlier this year; the Big Island with all but two of the world's climate zones and its oozing volcano; Maui, where I take any opportunity to visit sleepy Hana (Travaasa's Sea Ranch Cottages there are pure bliss); and Kauai with its waterfalls. These other islands are great for relaxing, but there's just more to see and do on Oahu, home to Honolulu, Waikiki, and some of the best scenery anywhere.
Honolulu itself is more bustling than ever, with culture, fine dining, shopping to rival Las Vegas or Rodeo Drive (the world's largest outdoor mall is here), and year-round extravaganzas such as the annual Hawaii Food and Wine Festival. Plus, it's easy to escape to some amazing beaches (nearly empty even on a weekend), hiking trails, farmer's markets and other rural pursuits.
On my most recent visit I even discovered some things that I somehow missed on a dozen previous occasions.
I'm perfectly happy camping out on the lanai of an oceanfront room on Waikiki, or perhaps on the beach in a chaise under an umbrella, plunging into the calm waters from time to time to cool off (I divided my recent stay between the oceanfront Outrigger Beach Resort, the elegant Trump Waikiki and the classic Moana Surfrider, Waikiki's first beachfront hotel). But I spent most of this trip ticking off some new things on the must-do list.
First up was the historic Iolani Palace, the last home of Hawaii's royal family. The beautifully restored building is as fascinating as the history behind it and the people who lived there. I took a guided tour with docent educator Zita Cup Choy, who proudly announced, "This place had electric lights four years before the White House got them." It's also where Hawaii's last queen resided under house arrest for several years.
Then it was off to lunch in downtown's funky Chinatown section, where The Pig & The Lady gets crowded with locals hungry for imaginative Vietnamese cuisine. The neighborhood is evolving from gritty to hip, with new restaurants, bars, shopping and entertainment, and to learn more I stopped into the Visitor Information Center (1159 Nu'uanu Avenue/808-521-2903), where they hand out free tip sheets on what to experience in the area.
But Oahu is much more than Waikiki, and one of the most popular attractions these days is the farmer's market at Kapiolani Community College where 60 or so vendors set up each Saturday to sell locally grown produce, some of which you may never have seen before, and serve food (you can get there by public bus from Waikiki). I liked it because it's not one of those silly "crafts fair" farmer's markets (the only T-shirts they sell support the Hawaiian Farm Bureau Federation, the group that sponsors the market; I got one with a bright pink pig that reads "support local pigs"). A main attraction is the Ono Pops stand selling local and organic popsicles with outrageous flavor combinations like Strawberry Goat Cheese.
And while Kauai is famous for its hiking trails, Oahu has them too. The following day I trekked the Makapuu Lighthouse trail along the Kaiwi State Scenic Shoreline, part of the Oahu State Park system. The trailhead is located off Highway 72 and it is indeed as scenic as anything I've ever seen elsewhere in Hawaii.
From there, I headed to the beach. Specifically, gorgeous and majestic Waimanalo Beach: soft sands, aqua water, and uncrowded even on a weekend. At 5.5 miles, it's the longest stretch of sandy shoreline on Oahu and one of the longest in the islands. And it's nearby Sweet Home Waimanalo where the fish tacos and other local fare are alone worth the drive.
One of my favorite things to do on Oahu is to just drive around the island from top to bottom, stopping along the way wherever looks interesting. A must-stop is Haleiwa, the quintessential beach and surf town on the North Shore with boutiques, restaurants and galleries.
On my next to last day I did something I'd missed in all my visits to Honolulu, and I'm not sure why I avoided it: namely, a tour of Pearl Harbor, including its absorbing museums and the USS Arizona Memorial, a 30-minute drive from Waikiki. Maybe I stayed away because it's such an emotional place; but many visitors say it's a highlight of their trip, and I can see why. Check your pulse if you leave without a lump in your throat.
And on my final day, I did what no visitor to Waikiki should miss. I went down to the pool desk and rented a chaise and beach umbrella and spent the day swimming, catching up on my reading, people watching, and sipping an adult beverage or two. It's perhaps the most iconic, but certainly not the only, way to spend a day on Oahu.
George Hobica is a syndicated travel journalist and founder of the low-airfare listing site Airfarewatchdog.com.