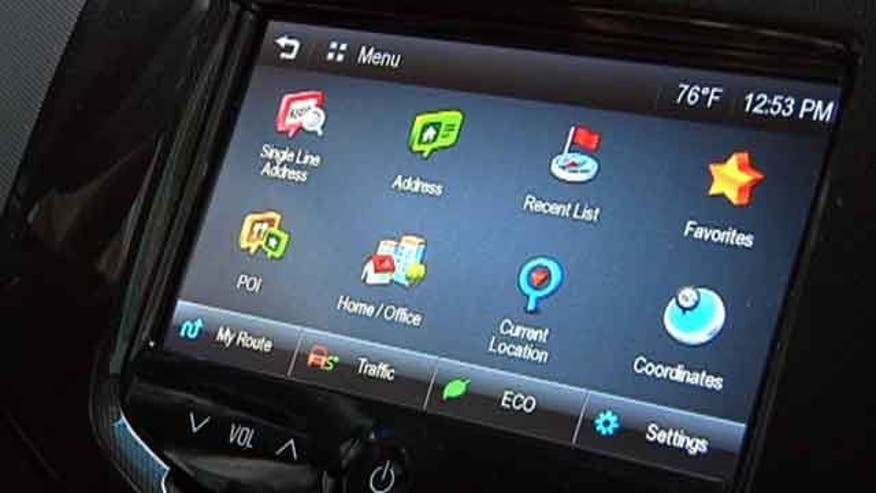 Your next car may have an Android behind the wheel.
The 2013 Chevrolet Spark minicar integrates your smartphone for navigation, audio capabilities, handfree calling and more. Similar to how you use your smartphone, the Chevy MyLink system uses a touchscreen to access the apps.
Scott Fosgard, communications manager for GM Infotainment, ;explained that the new technology is based on the most familiar gadget of them all.
"They have [smartphones] in their homes, they have them in their offices, and what's left? What's the last frontier? We're sitting in it. It's the car.
There is no radio system or CD player included in the vehicle. To listen to music or talk radio, you must download a few apps.
The Spark currently features connectivity to Pandora, a free, personalized radio app that plays music based on your favorite artist, song or composer. If you want talk radio, sports, news and more download Stitcher Internet radio, another free service.
Controlling apps is easy via the 7-inch screen console. The intuitive display makes it easy to tap into the app controls and return to the homescreen by touching the button with the house icon.
You can connect your smartphone to the system via Bluetooth or a USB cord. A USB cord for Apple products is included in the car.
Another compatible app is BringGo, a full-function navigation system with live traffic updates displayed on 3D maps. This app can be downloaded for $50 and can be used outside of the vehicle or in someone else's car.
"I can go to points-of-interest, and if I wanted to find parking, ;you'll see a drop-down menu," Fosgard told FoxNews.com. "Pick the one you want and the map will direct you to it."
BringGo includes other points-of-interest options like a certain type of restaurant, gas station, carwash and more. ;Also in case of an emergency, it includes the closest hospital, police and fire stations.
If you get lost, don't worry — simply tap on the "Where am I" locator. ;
Drivers can access their smartphone's contacts using just the voice-recognition feature.
"We have levered a deal with Apple, so you have voice recognition through Siri," Fosgard said.
Another fun feature pulled straight from your smartphone is the availability to watch movies or a slideshow of pictures when in park.
"If you were to pull away, the screen would gray out—and the movies or photos would stop," Fosgard said. ;
After all, with a computer brain near the wheel, safety comes first.