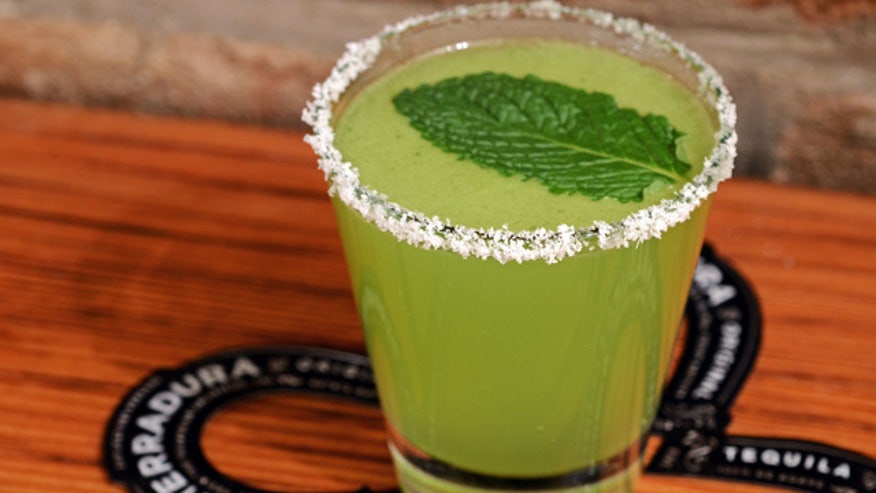 Back in 1903, when St. Patrick's Day became an official public holiday in Ireland, there could be no way to predict what the day would become in the United States.
In no rational Irish mind could anyone have imagined that their celebration to honor the man who once taught pagans about the Holy Trinity with a shamrock would turn into a day of bacchanalian parties in which any adult of legal drinking age, be he (or she) Caucasian, Japanese, Mexican or any other nationality, can wear green and be considered Irish enough, at least for the day.
So it's no surprise that the modern cocktails being served up for St. Patrick's day have taken on a multicultural bent. What once was a wasteland of nothing but beer and whiskey, is now a rich field of green-tinged tequila, gin, vodka, and other spirits from across the globe – all jockeying for position as the booze most likely to spur spontaneous leprechaun sightings this March 17th.
We've gathered some of the most intriguing of these multicultural cocktails from throughout the country for review. While most are about as Irish as the average St. Patrick's Day partier, they're intriguing, inventive and fun.
The Crooked Golf Swing
This tasty, yet bizarre, drink combines Midori, sweet Amaretto, tart citrus and rum. Click here for the recipe.
The Black Widow
The Black Widow combines Italian amaro with porter and whipped cream for a sweetly bitter cocktail that drinks like a meal. Click here for the recipe.
The Irish Complex
The Irish Complex is a blend of vermouth, orange liqueur and whiskey to create a decidedly smooth twist on a Manhattan.
Clover Margarita
This twist on a traditional margarita delivers a powerful fresh and herbal punch courtesy of cucumber and mint.