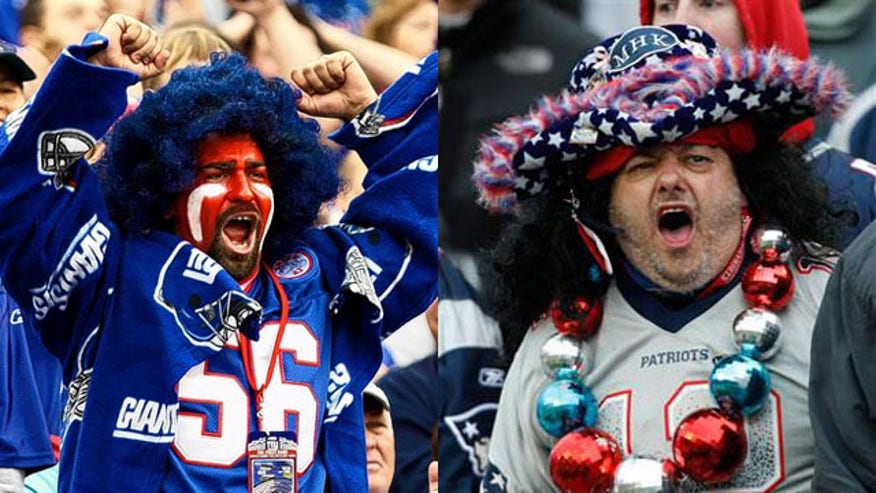 Super Bowl XLVI is not only an east coast affair, but thanks to the Giants improbable return to the championship game this year, it's also a grudge match, revisiting the teams' match-up from just four years ago.
With the stakes so high, the region's best bartenders are looking to stoke their customers' team spirit with a little high proof cheerleading. After all, beer may be the gridiron drink of choice under normal circumstances, but the Super Bowl championship calls for a little more firepower.
The array of drinks created by some of New York and New England's most celebrated mixologists is staggering. Some are as simple and straightforward as a run up the gut. Others are nearly as complicated as a Bill Belichick defense, and possibly as potent.
We surveyed the field from mixologists in these two rival cities — New York and Boston — and their drinks aimed at celebrating the success of the hometown team, and brought the best of the best to play.
Giants
This drink from mixologist Walter Easterbrook at New York City's The Lobby Bar in the Bowery Hotel is a twist on a margarita. It mixes tequila and Tabasco for a fiery punch, but has a sweet hook from the agave nectar and elderflower liqueur.
The Big Blue is very blue. The fruity drink made with Blye Curacao and peach snapps, delivers a deceptively powerful punch worthy of Lawrence Taylor himself.
The Blueberri Bounce, a concoction by Chelsey Dunkel, mixologist at trendy bar Bounce Sporting Club in New York, combines fresh and tart blueberries with just enough sweetness and effervescent ginger.
Patriots
Recipe: The Old Ipswich Patriot
The Old Ipswich Patriot is a layered creation with five ingredients – one for each of Tom Brady's trips to the Super Bowl.
This drink takes locally distilled bourbon, limoncello, lemon and lavender rose syrup in the mixology equivalent of a two-point conversion.
This drink is a looker in the glass, with the complex herbal sweetness of Drambuie combined with the punch of Irish whiskey and citrusy pilsner.