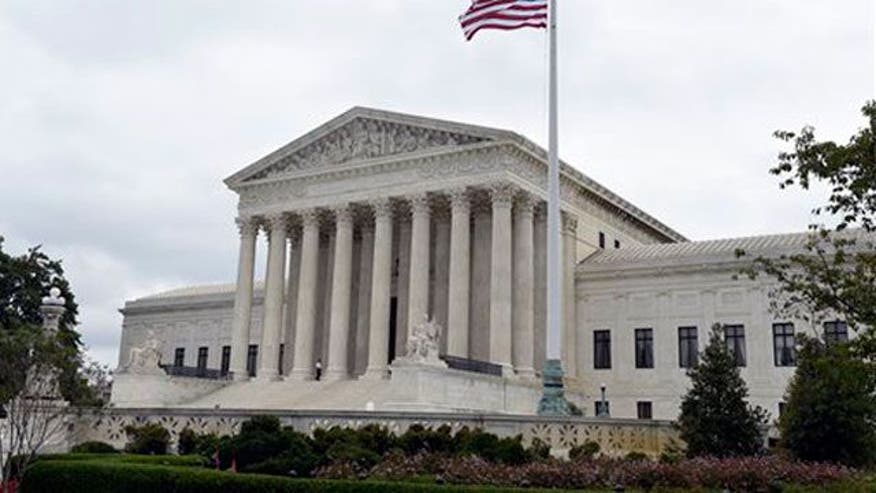 With a ruling last week by the Sixth Circuit Court of Appeals on same sex marriage bans, it appears likely the Supreme Court will ultimately weigh in on the contentious issue, possibly before their term ends in June 2015.
Until recently, all of the federal appeals courts that considered state bans on same sex marriage had struck them down. Then the Sixth Circuit Court of Appeals broke with that trend last week, upholding bans in four states. In a 2-1 decision, the Sixth Circuit essentially held that states should have the authority to decide questions regarding marriage.
Appeals regarding same sex marriage bans did reach the nation's highest court earlier this year, but because there was no conflict in the federal circuits, the Justices declined to hear the cases.
Now that a split exists, the Court is much more likely to have to confront the subject, possibly by the middle of next year. Advocates both for and against same sex marriage agree on that, but not much more.
Elizabeth Wydra, Chief Counsel for the Constitutional Accountability Center, said, "Simply because a majority of people vote to ban same sex marriage does not mean they can ignore the guarantees and requirements of the Constitution."
Wydra is among those who believe same sex couples have a "fundamental right" to marriage, based on the Equal Protection Clause found in the 14th Amendment. She remains cautiously optimistic that a majority of the Justices will agree.
Supporters of traditional marriage see a chance to argue before the Supreme Court as a new opportunity, at a time when many are urging them to give up the fight.
Jordan Lorence, Senior Counsel for the Alliance Defending Freedom, said he believed "public policy" issues should be at the top of the Justices' considerations, adding, "The Supreme Court should step out of the way and let this be decided by the people, by the state legislatures."
If an appeal from the Sixth Circuit moves expeditiously, and the Justices agree to take up the case, it could be heard in the spring and decided by late June 2015. It's also highly possible that the procedural timeline pushes the case into the Court's next term, starting in October 2015.
Also Monday, Justice Sonia Sotomayor granted an emergency request from Kansas officials who argued they should not be forced to begin issuing same sex marriage licenses while the legal dispute over the state's law remains active. Sotomayor has ordered the opposing parties to file a response by 5pm ET on Tuesday.
;
Shannon Bream joined Fox News Channel (FNC) in 2007 and is a Washington-based correspondent covering the Supreme Court. She also serves as the anchor of "America's News Headquarters" (Sundays at 12-2PM/ET). Click here for more information on Shannon Bream.