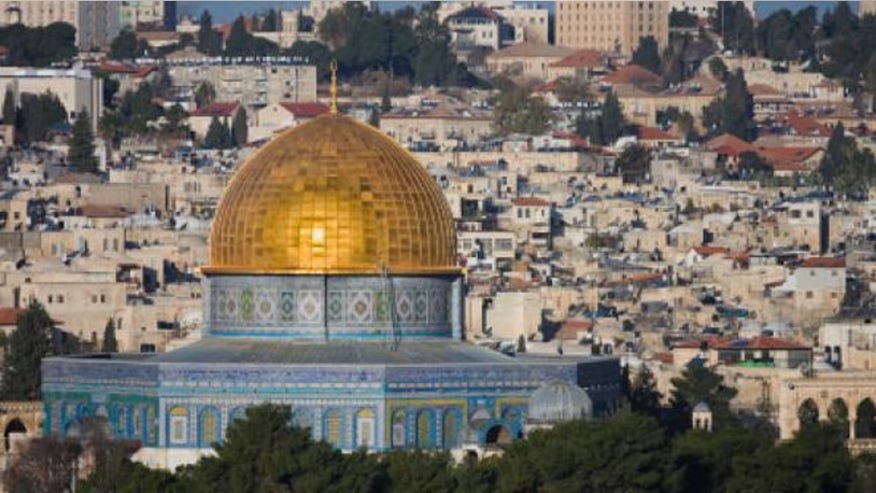 From visiting the Sea of Galilee to the Dome of the Rock, walking the paths Jesus walked or where Bible stories took place is a once-in-a-lifetime experience those of many faiths say is rewarding beyond measure.
Michael O'Donell says it was after his first trip to the Middle East that he decided to create, Walking with the Prophets, a ministry inside a large travel company to help others have their lives enriched and changed through traveling to the sacred sites. The director of Holy Land Tours has now been to the region nearly two dozen times.
"Some (people) don't understand why anyone would want to travel there and some don't understand why everyone doesn't jump at the opportunity to visit this amazing land," O'Donell said. "Israel is a place that evokes memories of home and imaginations of long ago. Actually getting to see, feel, touch and experience the places that faith was born is life-altering in every sense."
Here are ten tips for making the most of a trip to see Biblical sites:
1. GO WITH AN ORGANIZED TOUR GROUPS
Eliminate the stress, hassle and overwhelming nature of planning this type of vacation by booking a trip with a reputable tour group. Often these packages will possibly include accommodations, meals, a guide, transportation and other elements that will help make the most of your visit to the religious and historic locations.
"A tour company has connections in the area of the world you will be traveling to," O'Donell said. "They have made relationships with the suppliers and continually refine the tour to make them more effective and efficient."
O'Donell encourages people to be aware of packages that will cause you to leave much more than your heart in the Holy Land.
"Find a company that will quote you a complete price (all-inclusive) for the trip," O'Donell said. "Some will 'hook' a person with a low-ball price… but when it gets down to the nitty gritty – there will be additional costs tacked on to the tour price, which could be hundreds of dollars."
2. EVEN BETTER – HIRE A PRIVATE GUIDE
For those searching for a more intimate and customized experience, securing a private tour guide could be the right approach.
Shannon Ashton, who is originally from the Bay Area in California, and her husband traveled with another couple to Israel for nine days last year. She says hiring a private guide through the travel company – Israel Revealed – made their trip smooth and uniquely memorable.
"He was so unbelievably knowledgeable," Ashton said. "At each stop, I was simply amazed at all he shared with us.. We went to Israel seeking culture, history and religious understanding – and all three objectives were met beyond expectation."
Joe Yudin is the owner and CEO of Touring Israel – a luxury, private custom tour operator based in Israel – though he is originally from Wyckoff, New Jersey. He adds that private tours like those offered by his company will allow travelers to create their own itinerary – making them the "boss" of their own trip.
"You dictate the pace, and you are engaged in a dialog with the tour guide," Yudin said. "It's not just some guy standing and reciting a bunch of facts. You get so much more depth and you get answers to any questions you may have. Also, the guides are genuinely interesting people. Most of our tourists feel they have made friends for life with their guides and maintain contact with them afterward. It's a far more personal experience."
3. SELECT A TOUR BASED ON FAITH
Depending on the religious beliefs or focus of the tour director or guides, different sites may or may not be included or emphasized in the itinerary. Experienced travelers say it was important for them to find the right fit in terms of the denomination of their tour guide.
"As members of the Mormon church, a Christian-based faith, we were so pleased to have found our guide who had the unique perspective of being Mormon, Jewish, Israeli and American," Ashton said. "Drawing upon this rare combination in a guide provided a very rich, remarkable experience. If you had an interest in more Palestinian areas, you'd definitely want a Palestinian guide. We traveled through Palestinian areas just fine with our guide, but certain areas were not available to us with our Israeli guide. We didn't not feel hindered by this, but it's something to keep in mind."
4. SAFETY IN MIND
Security is another reason to possibly consider a guided private or group tour.
"Israel is the one place I would hire a guide not only because the knowledge he or she can provide that will greatly enhance your experience, but also because a guide has a pulse on the climate of potential civil unrest that will most likely yield in the safest possible journey for you," Ashton said. "We were up north when tempers flared along the Syrian-Israeli border when Palestinians breached the Syrian border along the Golan Heights. We were supposed go up into the Golan Heights the next day, but because our guide was tuned in, we avoided this area. I could feel tension in the air in Israel, but because we had a well-informed guide, I felt totally at ease."
Though some may still be concerned, Yudin says travelers need not worry.
"Israel is very safe, as long as you don't go wandering into the 'wrong' neighborhoods, but in general, Israeli cities are as safe – if not safer – than any city in North America," Yudin said. "There is very little petty crime."
5. PREPARING FOR THE TRIP EDUCATIONALLY
In order to be ready to take in the most from the trip, O'Donell suggests travelers take time to really study the places they will be visiting.
"Before my wife and I went to Israel that first time we studied every single night for three months about Israel," O'Donell said. "We became familiar with the land, people and traditions. It helped to keep things from becoming a blur after the first few days.. so much to see and learn – so little time."
Besides studying the Biblical stories and historical events, Yudin encourages travelers to learn more generally about the region.
"I would recommend that they try and unlearn most of the things they think they know about Israel and open their minds to the fact that Israel is an extremely modern, vibrant country with its own modern identity," Yudin said. "It's not just a big desert with Biblical ruins as most people tend to think of it."
6. SOAKING IN THE FAITH-PROMOTING MOMENTS
Whether at the garden tomb, the wailing wall or the Mount of Transfiguration – those who've traveled to some of the Biblical sites in the Middle East say it's an moving journey they will never forget. Prepare yourself emotionally for these opportunities.
"I am a person of faith, and was hoping my visit to Israel would add to this faith," said Ashton. "You don't have to see these places in person to affirm your Christian convictions, but I'm a very visual learner, so for me having more of my senses involved in learning of Christ was definitely a faith-enriching experience."
7. PACKING YOUR WALLET
As far as packing is concerned, don't forget cash. O'Donell says it is not necessary to change currency. Exact American money is preferred by many shops. He encourages his travelers to bring plenty of ones, fives – as well as $10's and $20's.
8. BOOK AT LEAST A WEEK
To really see the sites in Israel – not to mention visiting the other Biblical locations scattered throughout the Middle East and Europe – Yudin suggests staying a minimum of seven days – though he says even that is cutting it short.
"Plan on at least 12 to 14 days to see it properly," Yudin said.
9. BEYOND THE BIBLE – BITES AND BOUTIQUES
While it's probably not the first thing travelers think about when planning a trip to religious sites in the region, Yudin says the cuisine is anything but ordinary now in Israel.
"Tel Aviv may just have the highest concentration of good restaurants in the world," Yudin said. "Also, Israel has some exceptional and award-winning wineries; most with great tours available."
He also encourages visitors to consider the vast array of hotel options.
"Israel is going nuts with boutique hotels and 'bed and breakfasts,' especially in Tel Aviv and in the north (part) of the country, so it's worthwhile to sometimes avoid the larger hotels which can often be pretty ordinary," Yudin said.
10. MAKE TIME AND PLAN FOR A UNIQUE EXPERIENCE ON YOUR OWN
Whether it's spending an extra day in Jerusalem without a guide to give yourself more time to explore or planning an adventure to see another site, travelers say some of their most intriguing moments were the excursions they planned aside from the typical itineraries.
"We visited an orphanage in the West Bank and learned about honor killings, which I wasn't aware of before hand," said Chase Andersen of Boise, Idaho. "Hearing stories from there was really powerful about the lengths girls went to hide their pregnancies."