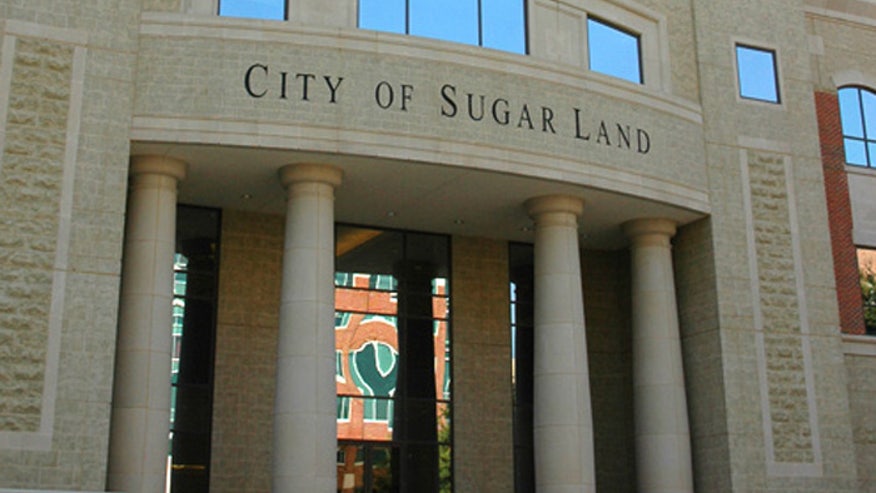 Sugar Land is not for sale – well, at least not for the $500,000 a dating website offered the east Texas city to change its name.
Sugardaddie.com, which bills itself as the place "where the classy, attractive and affluent meet," offered Sugar Land half a million bucks to share the website's name for 10 years. Mayor James Thompson declined, but it was unclear if he thought it was a bad idea or if the site was simply too cheap of a date.
"I'd consider any offer, but I get to do the zeroes and the decimal points, know what I mean?" Thompson told local radio station The 9-5-0 just before officially jilting the city of 80,000's suitor.
Sugardaddie.com, which has offices in Miami, London and Los Angeles, made the offer in conjunction with Valentine's Day, which is also the dating site's 10th anniversary.
"It's a marketing stunt, but that doesn't mean we're not looking to write a check too," the site's spokesman said.
"I'd consider any offer, but I get to do the zeroes and the decimal points, know what I mean?"

– James Thompson, mayor of Sugar Land, Texas
City spokesman Doug Adolph lauded the proposal, but said Sugar Land's name is worth a lot more than Sugardaddie.com offered.
"These Californians are a lot more clever than we've given them credit for," Adolph said. "Clearly these folks are familiar with our city demographics, and the many accolades and awards that we've received in the past.
"But we have an assessed valuation of over $10 billion," Adolph told FoxNews.com. "The naming rights for Constellation Field, where [Sugar Land's minor league baseball team] the Skeeters play, sold for substantially less than that.
Sugardaddie.com's offer required that the city that lies 20 miles southwest of Houston reflect the new name at City Hall and on "official government correspondence and institutions," even the Sugar Land Regional Airport and Constellation Field. Oh, and the CEO of SugarDaddie.com demanded a key to the city.
Unable to make a love connection with Sugar Land, Sugardaddie.com was mulling its options, the spokesman said. But being spurned must have been a strange feeling for a site that prides itself on combining money and matchmaking.
"The site is basically for older rich dudes to meet younger, attractive women," he said. "That doesn't mean you have to have $10 million or even $1 million. It just means you like to travel, eat well, and your cellphone doesn't get cut off in the middle of a date."