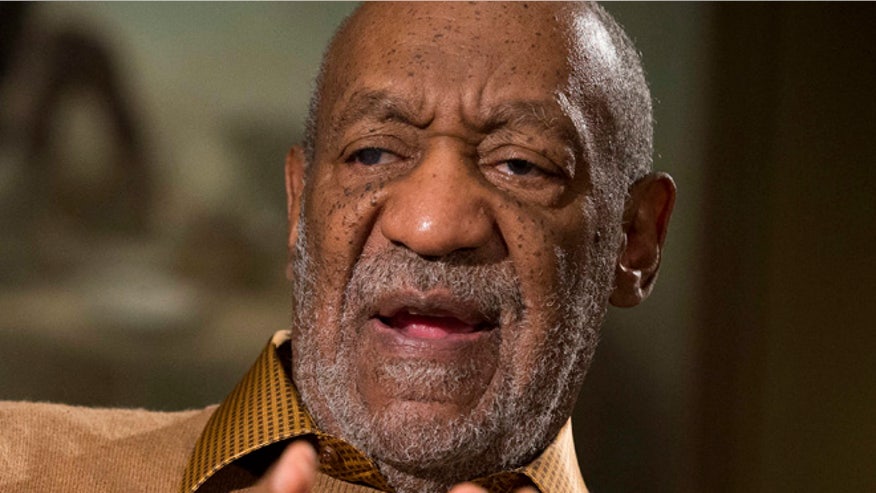 The Cosby saga is deepening by the day.
On Monday, two women who were "Jane Doe" numbers in the 2005 sexual assault lawsuit filed against Bill Cosby by Andrea Constand revealed their identities at a press conference held by attorney Gloria Allred.
The alleged victims, Beth Ferrier and Rebecca Lynn O'Neil, have filed a memoranda in support of Constand's motion to have the deposition transcripts released in their entirety. Last week, the courts partially unsealed the documents from the case.
Allred, who read excerpts from the famed actor's deposition in which he confessed to giving at least one woman drugs prior to sex, argued that all transcripts need to be revealed in order for her clients to fairly defend themselves.
"The betrayal of trust from this famous celebrity was so traumatic, that I thought, 'Who would believe me?' said O'Neil.
O'Neil claims to have met Cosby while working at a health club in Las Vegas, where the "The Cosby Show" star allegedly put a drug in her coffee and raped her. She said that she was found unconscious in her car by her roommates the following day.
"He is not the wholesome person he portrays on his show," she recalls telling someone who was watching the iconic television program.
According to Ferrier, she met Cosby in Denver and "refused his constant advances which only fueled his desire" and alleged that she, too, became a victim of drugging and sexual assault.
"It is important for the world to know the truth," she said, explaining why she was now revealing her identity.
She also noted that some years ago she gave her full story to news tabloid the National Enquirer – and passed a lie detector test – but claims they made an agreement with Cosby not to run the story in exchange for an exclusive interview.
"I was extremely upset that they suppressed my story," Ferrier went on. "If published, it would have shed light on that horrific experience."
Allred also took on Cosby's wife following reports that she said her husband's accusers "consented" to sex, inviting her to meet face to face with her clients.
"She can ask any questions she wants and learn who the real victims are," Allred added.
Cosby's legal team has repeatedly denied all allegations of wrongdoing against him and he has never been charged with a crime.
A representative for American Media, Inc. which publishes the National Enquirer, did not immediately respond to a request for comment.
The application to unseal all documents from the suit is pending.