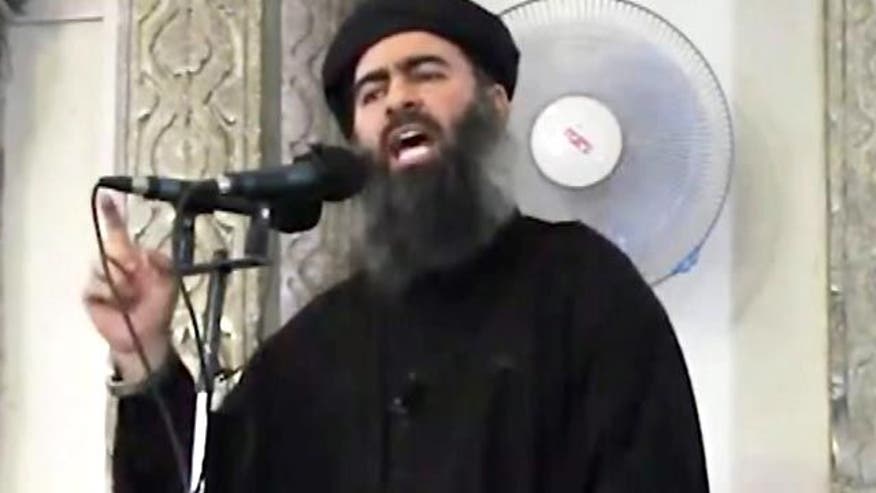 A raid last month by American commandos on the home of an ISIS leader in Syria turned up a trove of valuable information, reportedly including the role played by the leaders' wives, who sometimes acted as couriers in delivering information.
Fox News has confirmed that laptops, computers and sim cards were recovered during the May 16 raid on the home of Abu Sayaaf. His wife, who was captured in the operation, is reportedly providing valuable information and is being interrogated by the Iraqis.
The trove also yielded important information on ISIS financing, contact networks and tactics.
According to the New York Times, information collected during the raid also shows how ISIS leader Abu Bakr al-Baghdadi stealthily conducts his business.
Among other tactics, the paper said, al-Baghdadi's wife and other spouses of key ISIS leaders played an important role in passing on information to each other to give their husbands.
Fox News' Catherine Herridge and Lucas Tomlinson contributed to this report