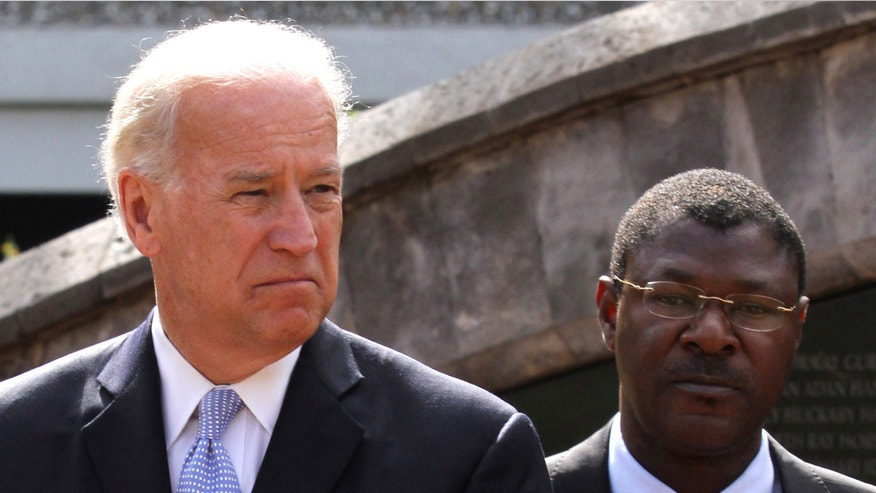 Editor's note: This story was updated July 7/07/10 at 9.30am ET. See below for addition.
The Obama administration is offering incentives to Kenya to approve a controversial new constitution that would legalize abortion for the first time, promising that passage will "allow money to flow" into the nation's coffers, including U.S. aid.
But there's a hitch to that pledge. A federal law known as the Siljander Amendment passed in 2006 makes it illegal for the U.S. government to lobby on abortion in other countries — and three U.S. lawmakers say they want a federal investigation into the promises made by the administration.
Kenya has long been ripe for a new constitution, one that will balance power in the country and prevent the kind of violent rioting that followed Kenya's 2007 presidential election.
The Obama administration has vocally expressed enthusiasm for the new constitution, which it says will provide for easier transition of power through more balanced branches of government.
But according to anti-abortion groups in and outside of Kenya, the constitution will cause harm to the nation by overturning its ban on abortion.
Article 26 of the proposed constitution states that abortion is allowed if "in the opinion of a trained health professional, there is need for emergency treatment, or the life or health of the mother is in danger or if permitted by any other written law."
The problem for some is how much that provision is left open to interpretation.
"There are parts of this constitution that violate human dignity," Rebecca Marchinda, director of advocacy for the human rights coalition World Youth Alliance, told FoxNews.com.
"A trained health professional could be anyone who has health training, including a student or a physical therapist," Marchinda said. "The provision is also broadly defined to include any kind of health, including psychological health or emotional health. Finally, this clause opens the way to create other laws that make abortion available on demand."
In a speech delivered last month in Kenya, Vice President Joe Biden urged the Kenyan people to pass the constitution in a referendum scheduled for Aug. 4.
"The United States strongly supports the process of constitutional reform. … Dare to reach for transformative change, the kind of change that might come around only once in a lifetime," he said.
"If you make these changes, I promise you, new foreign private investment will come in like you've never seen," Biden added.
According to reports, U.S. ambassador to Kenya Michael Ranneberger told Kenyan officials in May that the U.S. has offered $2 million in taxpayer funds for "civic education" to support the process of enacting a new constitution.
That's a problem for Republican Reps. Darrell Issa of California, Ileana Ros-Lehtinen of Florida and Chris Smith of New Jersey. In letters to the U.S. Department of State, U.S. Government Accountability Office and U.S. Agency for International Development, the lawmakers said they want a federal probe to determine whether the administration violated federal law with its assistance.
"Any advocacy by the administration in support of the proposed new constitution would constitute lobbying for abortion," reads one letter sent in May. "There is no doubt that the administration is advocating for adoption of the proposed constitution."
Issa's office confirmed that the congressman has not spoken to Biden regarding the request for a federal probe, and they did not say whether they had received a response from the inspectors general.
Funding from the United States, meanwhile, is the least of the Kenyan pro-lifers' worries. They are facing violent and even fatal opposition from constitution supporters within their own nation.
A peaceful anti-constitution protest and prayer service on June 13 turned violent when two bombs exploded, killing six people and injuring over 100 more, according to Kenyan newspaper The Standard.
Not only are constitution opponents being bombed, their leaders are being arrested. Three members of the Kenyan parliament were taken into custody on June 16 on charges of alleged hate speech relating to their prominent leadership in opposing the new constitution.
Three other members of parliament were also accused of hate speech, including Higher Education Minister William Ruto, widely seen as a leader in the campaign against the new constitution.
Obadias Ndaba, who works in the World Youth Alliance branch in Kenya, told FoxNews.com that the government "is trying to do everything it takes to pass the constitution."
"The US VP Biden, while in a visit here, promised that Obama would visit the country only if the constitution is passed," he wrote in an e-mail Friday.
"What is clear is that we are having a powerful elite in government supported by foreign powers against the weak forces of church leaders (plus few politicians under threat of hate speech) with huge support in the population but with less means and security to get their message across," he wrote.
Requests for comment sent to the vice president's office were not initially returned, but following the original publication of this story, Biden's press secretary, in an e-mail stressed that while in Kenya the vice president reiterated that it is up the people to decide about their country's constitution.