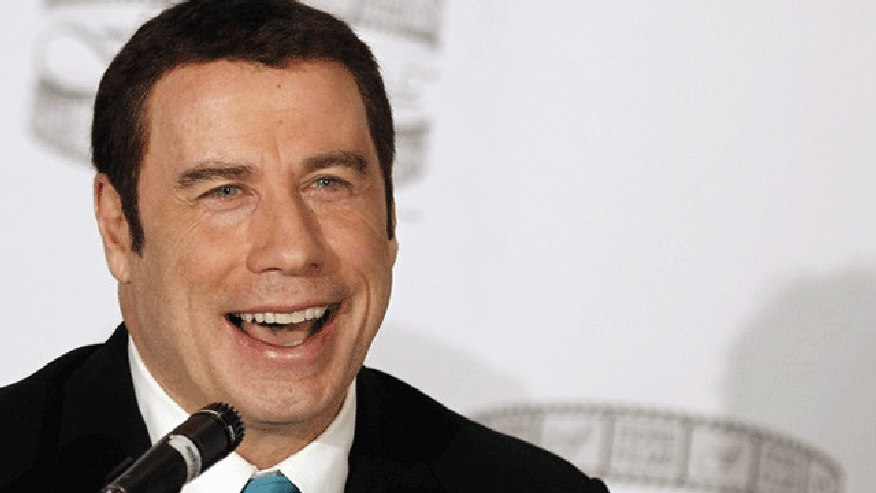 John Travolta is being sued by two unnamed male massage therapists who allege Travolta tried sexually assaulted them during massage sessions.
Both men are remaining anonymous and are being referred to as John Doe 1 and John Doe 2 in the lawsuits. They are represented by the same attorney, Okorie Okorocha.
Legal experts tell told Fox411.com that Travolta can sue the anonymous men for defamation, but that winning would be tough. They also say that because it is a lawsuit involving sexual assault, the men may never have to reveal their names, even if the case goes to court.
"Travolta can pursue a lawsuit on the grounds of defamation of character only if this story is 'untrue.' Then a claim can be advanced in light of the injurious affect to the name, image and reputation of Travolta," attorney Joey Jackson explained to Fox411. "Claims are allowed when reckless falsehoods are uttered or written, that have no factual foundation."
The larger problem facing Travolta, however, is that the allegedly defamatory statements were made in a lawsuit, and not in the press.
Because Travolta is a celebrity, there is a much higher standard for a public figure to win a defamation lawsuit

– Attorney Stacy Schneider
"Allegations made during judicial proceedings are usually protected, even if they were made maliciously," explained trial attorney Stacy Schneider. "Travolta would have a stronger case for defamation if the masseuse made damaging statements about him directly to the media."
So a defamation case would be stronger if the masseuses had simply come forward. But they didn't, and that is where they are smart, especially if what they want is a hefty settlement, experts say.
"Because Travolta is a celebrity, there is a much higher standard for a public figure to win a defamation lawsuit. Travolta must prove that the statements were false and made with reckless disregard for the truth, also known as actual malice," Schneider said. "If the masseuse can prove his allegations are true, then that is a defense to any defamation lawsuit."
But the fact that both the accusers are remaining anonymous may make a counter suit difficult. A counter suit alleging defamation could be a walk in the park if someone was out peddling his story all over the television news, because that gives the plaintiff a very obvious motive for self gain, experts say.
But in this case, that is not the case, as the plaintiffs have kept their face and their name out of the suit. And because the case deals with sexual assault, the accusers have the option of remaining anonymous: they wouldn't be required to come forward even if the trial goes before a jury. Their identities would be protected.
But legal experts say a jury could be less sympathetic to anonymous male accusers.
"It would appear less credible because human nature wants to put a face to a name," explains attorney Joseph Nastasi of the law offices of LaRosa and Nastasi. "When the jury can't look at someone, it is harder to personalize the victim."
John Doe 1 claimed Travolta stripped naked in front of him prior to a January 16, 2012 massage and once engaged in the massage allegedly rubbed the man's leg and genitals. The plaintiff alleges Travolta also offered to perform a sexual act on him before masturbating and telling the masseuse that his career in Hollywood would only progress due to sexual favors.
John Doe 1 is seeking $2 million plus punitive damages.
John Doe 2 filed a strikingly similar second lawsuit on Tuesday alleging that on January 28, 2012 at an Atlanta, Georgia resort Travolta tried to force the masseuse's hands onto his genitals and tried to touch him in a lewd manner. He is also seeking $2 million in damages.
Travolta's rep called accusers' claims "complete fiction" and threatened legal action against the accusers in an earlier statement to Fox411.com.
The website TMZ has also posted photos and receipts that seem to show Travolta in New York on the day John Doe #1 says his alleged encounter occurred in Los Angeles.
The plaintiffs' attorney Okorie Okorocha did not return multiple calls from Fox411.com.