In reality TV's 25-plus year history, there have been plenty of controversial moments. In the early years, cast clashes were fairly infrequent and typically mundane. But as soon as producers and network execs figured out that scandal equals ratings, there seemed to be an awful lot more awful behavior. Here are some of the more notorious examples:
1.&nbspThe slap heard 'round the "Real World"
Violent outbursts are now a matter of course on many reality shows, but way back in 1998 on the seventh season of the "Real World" in Seattle, viewers were shocked when cast member Stephen Williams slapped roommate Irene McGee after she accused him of being gay. In an unprecedented move, producers called a house meeting with the cast to watch footage of the slap and discuss whether or not Williams should leave the show. Ultimately, the roommates decided to let Williams stay–as long he got therapy for his anger issues. Ten years later, Williams publicly came out as a gay man when he told Us Weekly of his engagement to his partner.
2.&nbsp"Survivor" villain lies about dead grandmother
3.&nbspAlleged "American Idol" cougar Paula Abdul
Over the years, "American Idol" has had more than its fair share of controversies (remember the nude photos that got fan favorite Frenchie Davis booted from the show?), but according to one former contestant, judge Paula Abdul's eye for young talent was one of the show's biggest scandals. Second season hopeful Corey Clark was disqualified from the competition for failing to reveal an arrest record, but in 2005, he appeared on ABC's "Primetime Live" insisting that the real reason he left the show was because of his months-long affair with Abdul. Fox conducted an investigation of Clark's claims, and decided to let Abdul "continue her judging duties on future seasons of 'American Idol.'"
4.&nbsp"Big Brother" house full o' racists
Several of housemates of the 15th season of CBS' "Big Brother" outraged viewers–and the people who signed their paychecks–with unapologetic displays of racism, bigotry, anti-Semitism, homophobia and misogyny on the 24/7 live feed of the show. Pageant coordinator GinaMarie Zimmerman, who was quite comfortable using the N-word in casual conversation, was fired from her job. Train conductor Spencer Clawson was publicly chastised by Union Pacific for making jokes about child porn. Perhaps the most notorious housemate, Texas model Aaryn Gries, was unceremoniously dropped by her agency. Gries eventually apologized– sort of. "I did not mean to ever come off as racist," she stated. "In Texas, we say things. Sometimes we joke and we don't mean it."
5.&nbspJuan Pablo Galavis is the most-loathed "Bachelor" ever?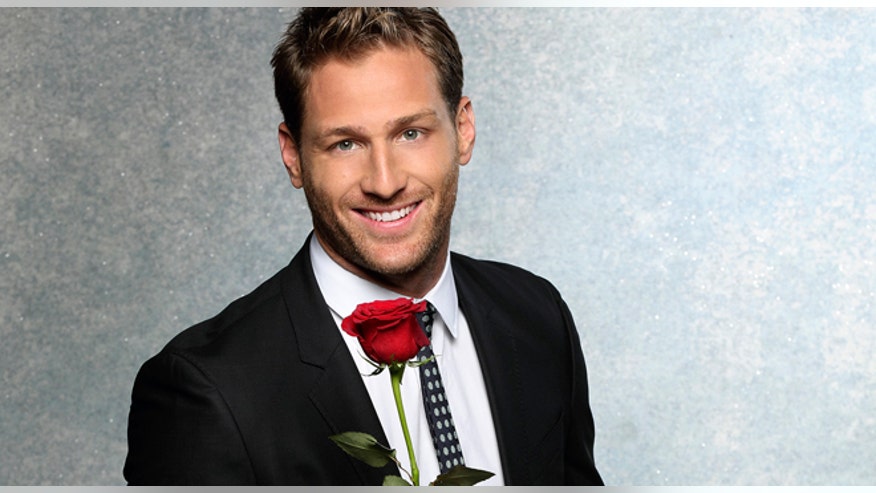 The latest season of "The Bachelor" starred Juan Pablo Galavis, who may have been good looking but even his chiseled abs and sexy accent weren't enough for him to make many fans. Host Chris Harrison made no secret of his dislike for the former soccer pro, while the majority of bachelorettes railed against him during "The Women Tell All" special. And Galavis likely has few fans in the LGBT community after he said that a gay or bisexual "Bachelor" wouldn't "be a good example for kids." "They're more 'pervert' in a sense," he explained. "And to me, the show would be too strong… too hard to watch." ABC swiftly issued a damning statement: "Juan Pablo's comments were careless, thoughtless and insensitive, and in no way reflect the views of the network, the show's producers or studio."
6.&nbspTable flipping on "The Real Housewives of New Jersey"
To say "The Real Housewives of New Jersey" season one cast member Danielle Staub was a polarizing figure is something of an understatement. After one of the housewives unearthed a copy of "Cop Without a Badge," a book written by one of Staub's ex-husbands, the tome made the rounds of the "Housewives'" tony New Jersey suburb. "Cop Without a Badge" recalled Staub's alleged dalliances with prostitution, kidnapping and procuring cocaine–and pushed one housewife over the edge. Teresa Giudice was so outraged by Staub's reported adventures in the underworld that she dramatically flipped over a formal dining table while screaming "prostitution whore!" at the top of her lungs.
7.&nbsp"Duck Dynasty" (briefly) suspends Phil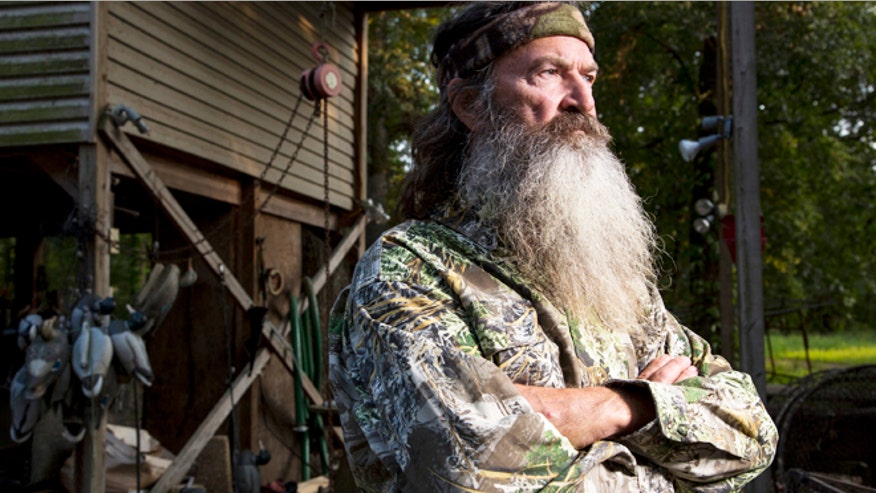 "Duck Dynasty" patriarch Phil Robertson ruffled some feathers when he gave a rather blunt–and graphic–interview to GQ magazine about his views on homosexuality. Not long after the magazine hit the newsstands, A&E issued a statement condemning Robertson's views. "We are extremely disappointed to have read Phil Robertson's comments in GQ, which are based on his own personal beliefs and are not reflected in the series 'Duck Dynasty'….The network has placed Phil under hiatus from filming indefinitely." Indefinite turned out to be just a week–A&E retracted Robertson's suspension after a massive fan outcry.
8.&nbsp"Toddlers & Tiaras" trots out tiny hooker
TLC's hit "Toddlers & Tiaras" gives viewers a behind the scenes peek at the kiddie pageant world. But even with a show that regularly features children barely out of diapers getting plucked, bleached and tanned, 3-year-old Paisley Dickey's turn as Julia Roberts' hooker character in "Pretty Woman" managed to make some jaws drop. "When are we going to stop sexualizing our children?" asked "The View's" Sherri Shepherd. "Your job is to protect your child…if you don't think pedophiles are watching this show, I have a bridge I want to sell you." Meanwhile, Paisley's mom, Wendy Dickey, wasn't too worried about sexualizing her daughter. "I do not believe pageants are a breeding ground for pedophiles," she told "Good Morning America."
9.&nbspWas she or wasn't she? Sarah Palin allegedly booed on "DWTS"
Sarah Palin can't seem to catch a break. When she flew down to Hollywood to support daughter Bristol Palin on "Dancing with the Stars," the audience allegedly booed her. "There's booing in the ballroom, I don't know why," host Brooke Burke told the team of Jennifer Grey and Derek Hough backstage. When the camera returned to the ballroom, host Tom Bergeron was sitting next to Palin. But the show's exec insisted that the boos were not intended for the former Governor of Alaska. "The booing heard was a direct response from the audience to Jennifer and Derek's scores, which were perceived as relatively low for a dance that received a standing ovation," explained executive producer Conrad Green.
10.&nbsp"Megan Wants a Millionaire," not a murderer
One of the most disturbing reality show scandals was when a contestant on "Megan Wants a Millionaire" was wanted for questioning by police in a murder case. The show featured "Rock of Love" vixen Megan Hauserman vying to become a trophy wife to one of 17 wealthy contestants–including Ryan Jenkins, who was suspected of brutally killing his wife, model Jasmine Fiore. After the news of Jenkin's connection to the murder broke, VH1 immediately suspended airing the show, which had already broadcast three episodes. On August 23, 2009, Jenkins was found dead of an apparent suicide. The next day, VH1 officially cancelled "Megan Wants a Millionaire."
11.&nbsp"The Real Housewives of Beverly Hills" tragic suicide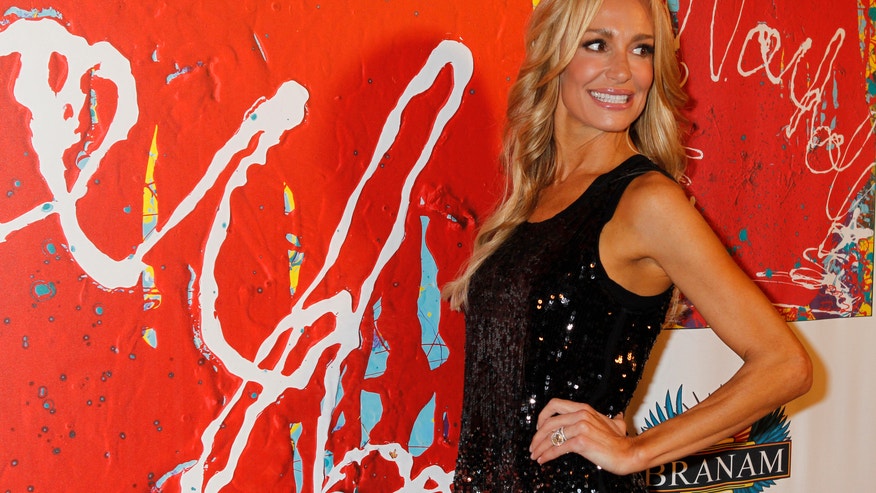 Not long after "Real Housewives of Beverly Hills" star Taylor Armstrong filed for divorce from her husband, Russell Armstrong, in 2011, she found him hanged in his Los Angeles home. Armstrong's attorney claimed that pressures of appearing on a reality show–along with more than $1.5 million in debt–pushed the troubled businessman to commit suicide. "These couples join these shows, and then they keep trying to outdo each other and they end up spending all their money trying to sustain a lifestyle that's unrealistic and wasn't there prior to the show," Ronald Richards told ABCNews.com. "The weekly social events, the dinners and all the BS, trying to pretend you have unlimited resources in Beverly Hills is tough."