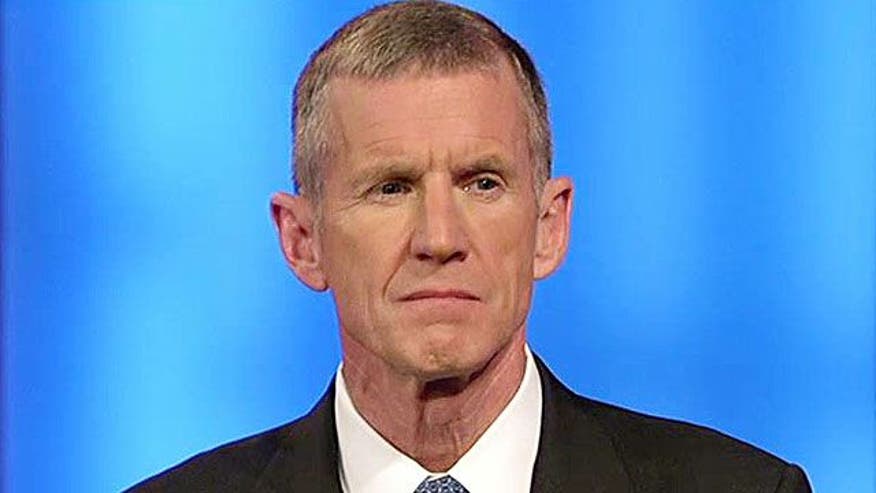 Majorities of voters feel the country is still in recession, think terrorists are living in their hometown and rate the Obama White House handling of the government as incompetent.
Those are some of the findings from the latest Fox News poll released Thursday.
Six in 10 voters think it is likely terrorists are living in their hometown (60 percent). That's up from 48 percent who felt that way in 2007, the last time the question was asked, and back to about what it was nine months after the 9/11 terrorist attacks. In June 2002, 58 percent thought terrorists were in their community.
CLICK TO READ THE POLL RESULTS
The 60-percent majority that says the country is still in a recession is actually down from 74 percent in 2014. The high-water mark came in 2010 when 86 percent of voters said the country was in recession. The new poll shows a record 36 percent say it feels like the recession is over. That's significantly above the 10 percent who felt that way five years ago.
Just over half of voters — 53 percent — say the Obama administration has not been "competent and effective" in managing the federal government. While that's hardly welcome news at six years into a presidency, it's also an improvement from last year, when voters said the White House was incompetent by a 59-39 percent margin. Today 44 percent say the administration has been competent.
Obama's job approval is about where it's been for the last two years: 44 percent approve of his performance, while 51 percent disapprove. Last month it was 42-53 percent. A year ago it was 44-49 percent.
The president gets some of his best marks on the economy, although he's still in negative territory: 46 percent approve of the job he's doing, while 49 percent disapprove. (His record low approval of 34 percent came in August 2011.)
Obama gets lower marks for his handling of ISIS. Only 32 percent of voters approve. A 55-percent majority disapproves.
The poll finds a record-high 29 percent think it is "very" likely terrorists are living in their area.
Voters who are part of the Tea Party movement (69 percent), those ages 55 and over (67 percent), independents (65 percent) and Southerners (63 percent) are among those most convinced terrorists are living nearby.
At the same time, most voters are confident U.S. intelligence agencies will succeed in identifying threats in time to prevent attacks: 65 percent feel confident vs. 33 percent not confident.
The Fox News poll is based on landline and cell phone interviews with 1,006 randomly chosen registered voters nationwide and was conducted under the joint direction of Anderson Robbins Research (D) and Shaw & Company Research (R) from May 9-12, 2015. The full poll has a margin of sampling error of plus or minus three percentage points.