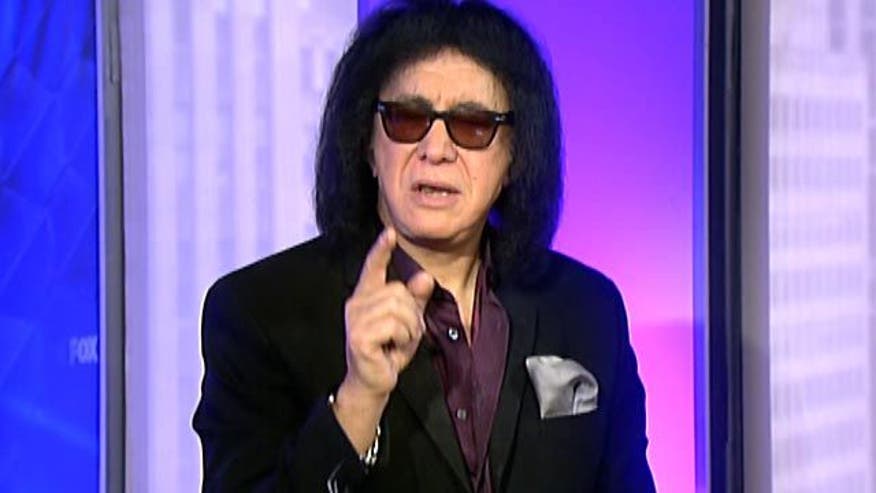 KISS frontman Gene Simmons had some choice words about his fellow men in his newly released book "Me, Inc.: Build an Army of One, Unleash Your Inner Rock God, Win in Life and Business."
In an interview with Andrea Tantaros Friday, Simmons went as far as to say women should assume men will abandon them and thus devote their early lives to making money to support themselves.
"This is a very complex and difficult question to answer so I'm going to put it as simply as possible. Women: Stop depending on men. It's as simple as that. Imagine there are no men in life," Simmons said. "Find out that thing that you're good for that makes the money and then get married and or have children from a position of strength."
Tantaros pressed Simmons about his wife Shannon Tweed, who the rocker married in 2011 after 28 years together.
"You had the blessing of a woman who stuck by you, who raised your children," Tantaros said. "I read this and I thought, wait a minute, he's telling me to be selfish and put myself first but at the same time, he regrets those decisions to be selfish."
Simmons said he regrets not marrying Tweed sooner.
"It is a massive failing for me that I didn't recognize the purity and sanctity of love," Simmons said. "Why I didn't marry Shannon when I first met her and dropped head over heels with her is the stupidity and arrogance and selfishness of man."