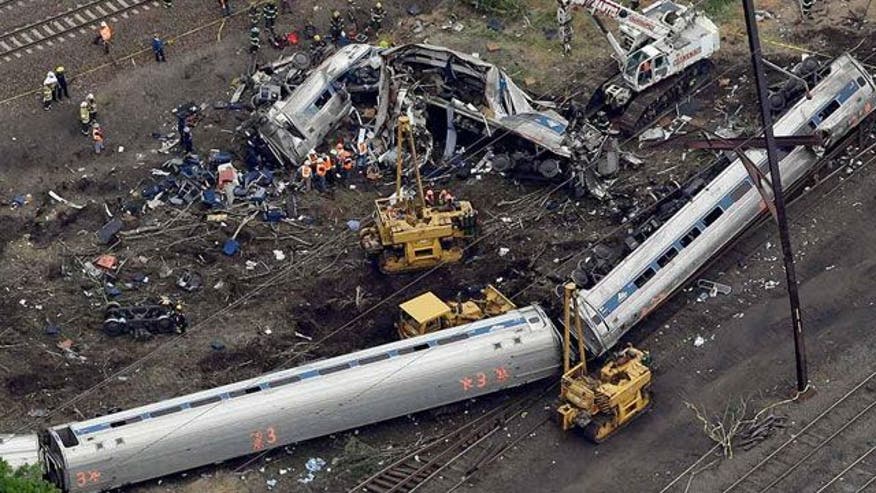 WASHINGTON – Lawmakers on Capitol Hill are calling for change in the wake of this week's deadly Amtrak crash in Philadelphia that claimed eight lives and injured more than 200 passengers.
They argue Amtrak has been a black hole for taxpayer money for decades — and say despite receiving federal grants every year, the U.S. taxpayer-supported passenger railroad, is hemorrhaging money.
Of its 44 routes, 41 lose money. Fifteen routes lost $600 million in 2013.
Last year alone, Amtrak lost tens of millions of dollars on food and beverage service despite cost cutting measures.
"Amtrak's operating losses on food and beverage services have been a long-standing issue, and they contribute directly to the need for federal subsidies to support operations," Inspector General Ted Alves testified at a House Oversight and Government Reform Committee hearing in 2013.
The hearing highlighted several practices at Amtrak that proved to be less-than fruitful for taxpayers.
Another issue? Theft.
Police arrested six Amtrak employees last year for stealing. One employee was caught stealing $10,000 in gasoline for his own car.
Some lawmakers say Amtrak isn't likely to get its act together any time soon, and argue that it's time for the federal government to get out of the train business.
Fox News' William La Jeunesse contributed to this story