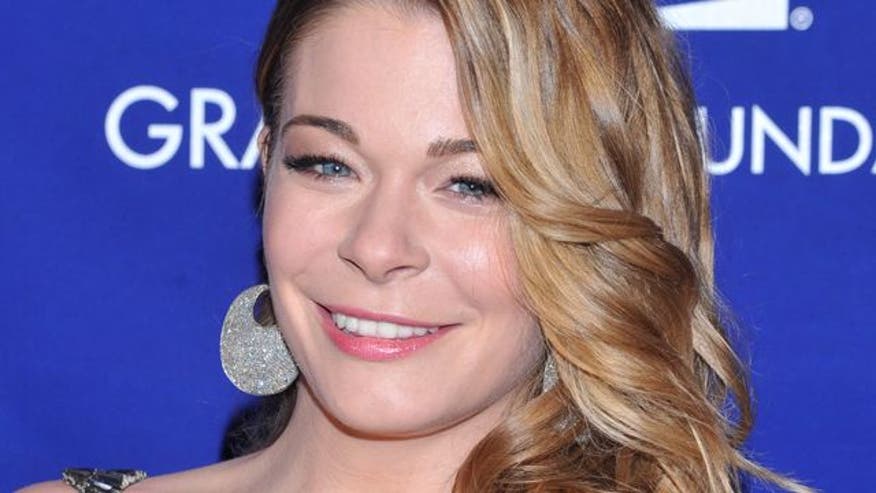 LeAnn Rimes' mother is itching to have a granddaughter.
"You're 31 years old–and you don't want to wait too (long) to get started," Belinda chided her daughter in the sixth episode of LeAnn's "semi-scripted" VH1 reality show, "LeAnn and Eddie." "You know, I had the problems having you–taking 12 years–so you never know if it could be hereditary for you."
LeAnn looked up from her kale salad, concerned. "How much trouble did you have?" Belinda gravely told her daughter, "I had a lot of issues and the doctors told me that I would never have a child–you were a miracle. They don't know how I got pregnant."
The country star, who had put baby-making on hold to please her husband, TV personality Eddie Cibrian, worried, "It's never popped into my head that maybe I'm going to have the same trouble (my mom) did. I don't know, it's kind of hitting me."
LeAnn returned home to tell Eddie that she had made an appointment with a fertility specialist. Unfortunately, LeAnn's doctor's appointment conflicted with a previously scheduled appointment with an Oprah-approved "dog life coach." LeAnn insisted that Eddie see the "dog life coach" without her. "I just agreed to go to dog therapy–by myself," he groused. "I must really love this woman."
The next morning, LeAnn's doctor sternly warned her that fertility can drop in women as early as their late twenties, and ordered several tests for her. "I think it's a little scary to think about the possibility of having fertility issues–I mean, I'm trying to let my mind go there, but given my mom's history, it kind of makes you wonder–did I wait too long?" wondered LeAnn. "If I find out I can't have kids, that would be really tough."
Meanwhile, Eddie met with, Tamar Geller, the "dog life coach," to see if she could help LeAnn's Chihuahua, Precious, who had been "acting strange" and "depressed." Tamar noted that Precious looked "stressed" and prescribed positive reinforcement–and treats. "Only in L.A.," said Eddie, shaking his head.
After a dance break, a string of bowling and several batches of cookies, LeAnn finally got the test results from her doctor. "What's the verdict?" asked Eddie. LeAnn sighed deeply. "She told me that my AMH levels are on the lower side of normal, and she said because my levels, we should not be waiting very much longer…Maybe I should get off birth control now."
Eddie looked a bit panicked at this suggestion, gulping hard. LeAnn was not pleased with his reaction, calling him an "ass."
"It truly hurts when you feel like your husband and you are not on the same page about something that's so important," LeAnn explained. "I know that we weren't planning on having a child, like, right now–but I also don't want to miss what possibly could be my only opportunity to have a child naturally."
Eddie eventually agreed that they should go off of birth control. "I mean, the truth is, is there ever a perfect time," asked Eddie. "I know that I do want to have a child with LeAnn, and if this is a decision that we have to make right now because of what's going on with her fertility, I say let's just do it!"
That night, Eddie applied some of the lessons he learned from the "dog life coach" in bed with LeAnn. "You get a treat right now," he cooed. "I love you."