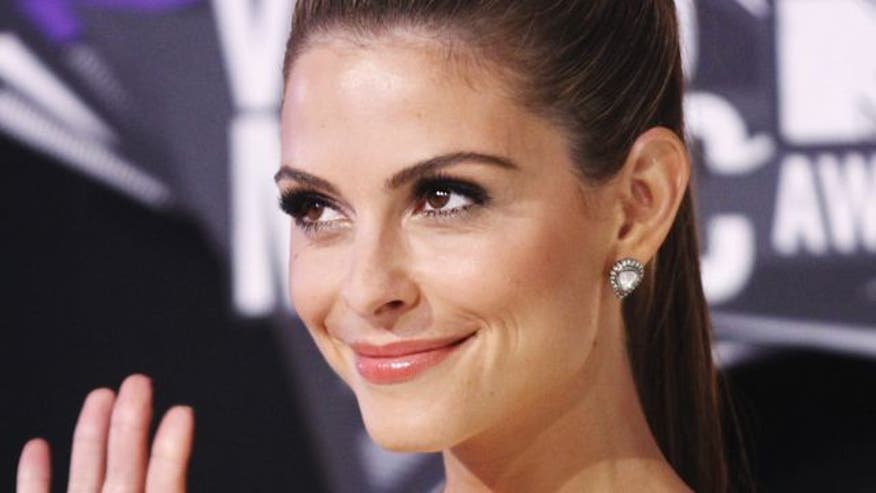 Gorgeous Maria Menounos is still a bit rattled after an unknown assailant attacked her hired SUV with a tire iron near New York's JFK airport on October 16.
"It was kind of crazy," the host of E!'s "Untold with Maria Menounos" told FOX411 at the #EvenBetter Beach Bash in Hermosa Beach, Calif., for Ocean Spray's new cranberry extract water, PACt. "I still don't understand what happened, because we were at a standstill. Someone either tried to smash out the window on their own, saw a cop two cars behind and then ran–or they just threw a tire iron through the window. Either way, we'll never really know. Luckily, everyone was OK."
Maria, who was headed to an event to promote PACt at Rockefeller Center that morning, theorized that someone is targeting bleary airport travelers stuck in early morning traffic on the notoriously congested Van Wyck Expressway.
"My dad's friend who lives in New York was driving in the same area recently and someone slashed his tires," Maria explained. "He had his family in the car, so he kept driving. I'm wondering if they're not targeting people there, because you're going slow and it's super-early in the morning and you're barely awake–so they carjack you and catch you off guard."
Maria even posted a video of the aftermath of the scary incident to her Instagram account, noting that her hair and makeup artist, Dimitris Giannetos, was covered with glass "shattered all over him."
Happily, Maria and her entourage made it safely to Rockefeller Center, where she frolicked in a 20 ft. faux bog containing over a ton of cranberries. "When I get to do the bog events, I'm like a kid in the candy store," the native New Englander beamed. "I was wading in the bog, throwing the cranberries and I was like a ten-year-old, running through it and splashing everywhere. Little kids were watching me, and they're looking at me like, 'You're old–we're supposed to be doing that!'"
More on this…
(Very) little kids may also be on horizon for Maria and her longtime boyfriend, Keven Undergaro. "We'll get there," she admitted with some hesitation. "We will get there. We're definitely moving in the right direction. We're definitely maturing and growing up and kind of looking at everything and saying, 'OK, like, we've got to start looking into this stuff.'
Marriage, however, may not be a part of the game plan.
"The wedding part–I have no idea," laughed Maria. "It just requires so much planning! I think we'll probably end up having a baby before we got married, I would bet. Not that I'm saying anything other than we're at least looking at these things–whereas before we were like, 'No way!'"
In any case, as long as there's snow in Boston, Maria and Keven won't be returning to their hometown to put down roots.
"I am terrified of the cold back there," Maria said, as a giant, inflatable 61' ft. tall cranberry loomed over the Southern California beach party. "The people, the food, the city–I love everything about it–but I hate the weather. But if the weather wasn't an issue–I'd move back in a heartbeat."
WATCH: Four4Four: Renee Zellweger's face-change shocker